Difference between Monday and Jira is easy to identify. Do you know how? Lets see the differences below,
Monday.com is fully focusing on all purpose tasks and handles all project management with team collaboration with communications.
Similarly, Jira is also project management software which is focused on software development, Developer and Operations (Devops), helps in bug fixing and tracking issues.
Both Jira and Monday.com are SaaS project management which is more popular in low level to enterprise businesses. It's easy to integrate CRM for your business.
In this case Monday.com is such a simple interface to use by all kinds of people, While Jira Software has great in-depth features.
Read more:
Increase your Revenue With Workforce Software Monday
What is Monday.com?
Monday work management software helps to run a business smoothly. With this Monday software you can easily run your business with more productivity and maximize conversion.
Monday.com helps to customize the shape of workflows, streamline the work collaboratively from anywhere.
Monday CRM (cloud based work OS) helps to track the work management of team members.
Best Features inside Monday.com?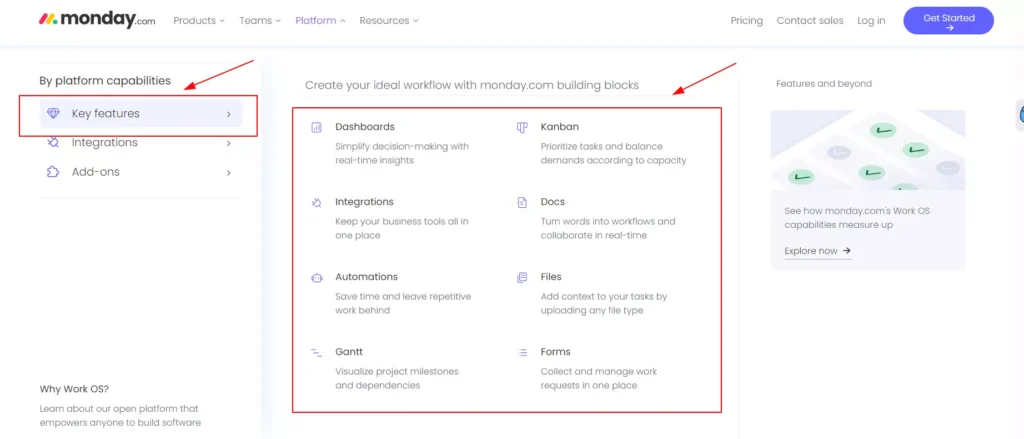 In Monday.com, there are more features available,
They are,
Real time insight analysis
Time saving automation process
Gantt Timeline view
Can able to collaborate in real time within docs
Instant uploads, sharing more files
Read More: Is CRM stock good to buy right now? 4 Steps to Know?
What is Jira?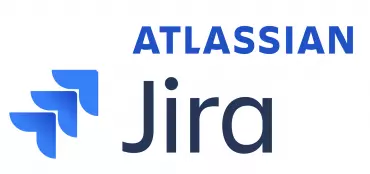 Jira is an Australian software company. Jira is one of the most popular project management software tools which helps to streamline project pipelines.
Jira is also similar to Monday. In jira work management software you are able to plan, track and manage your agile and software projects.
Within Jira software you are able to customize your workflows and collaborations.
Did you know what? Jira is the central place of coding and release stages.
Best Features inside Jira?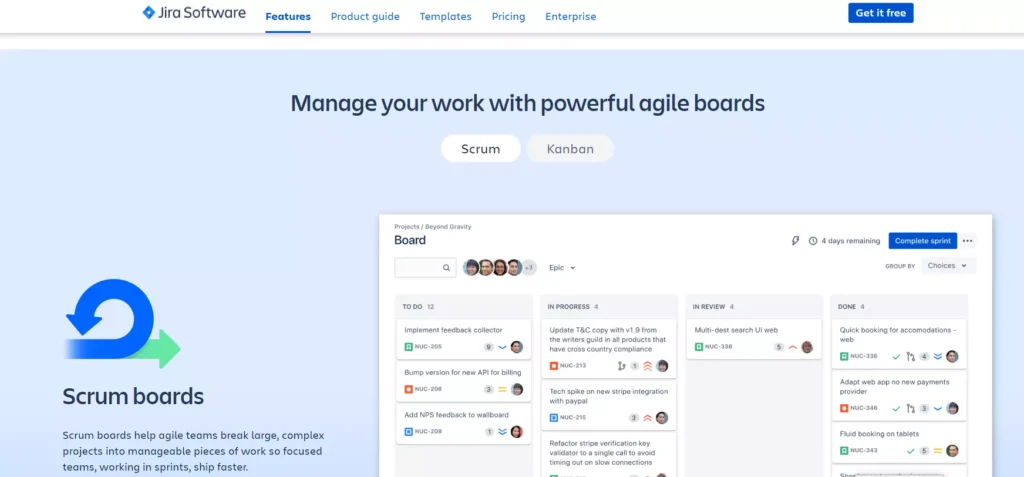 In Jira, there are more features available,
They are,
With the help of Agile boards you can manage your work
Scrum board helps to break large and complex projects into pieces of work.
Roadmaps help to keep your team well organized and helps to make quick decisions.
Jira helps you to check the reports and Insights data
Must read : What are Advantages of CRM? Top Benefits of Implementing CRM System for Your Business
Comparison between Monday and Jira?
Here are the comparison charts for Monday vs Jira.
| | | |
| --- | --- | --- |
| Comparison Charts | Monday.com | Jira |
| Integrations | Yes (Best) | Yes |
| Product Limitations | Yes | – |
| Mobile Versions | Yes | Yes |
| Team Collaborations | Yes | Yes |
| Bug tracking | – | Yes |
| Issue Tracking | – | Yes |
| File Storage | Yes | Yes (Best) |
| Workflows & Automation | Yes (Best) | Yes |
| Task Management | Yes (Best) | Yes |
| Templates | Yes (Best) | Yes |
| Dashboards | Yes (Best) | Yes |
| Ease of use | Yes (Best) | Yes |
| Pricing | $8 per user/month | $750 per user/month |
| Free Versions | 2 users | 10 user (Best) |
| Customer Support | 24/7 for all package (Best) | 24/7 only for premium package |
Detailed Difference between Monday and Jira Features?
Monday.com vs Jira Pricing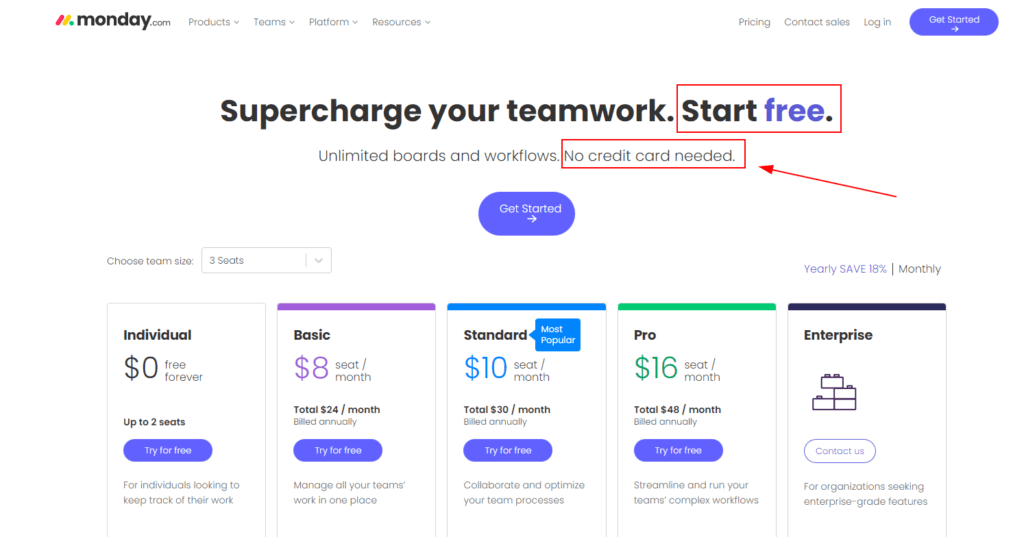 Monday has a free plan and 4 premium packages.
Individual Plan – $0 per month
Basic Plan – $8 per user/ per month
Standard Plan – $10 per user/ per month
Pro Plan – $16 per user/per month
Enterprise Plan – Contact sales
Jira also has a free plan and 3 premium package plans.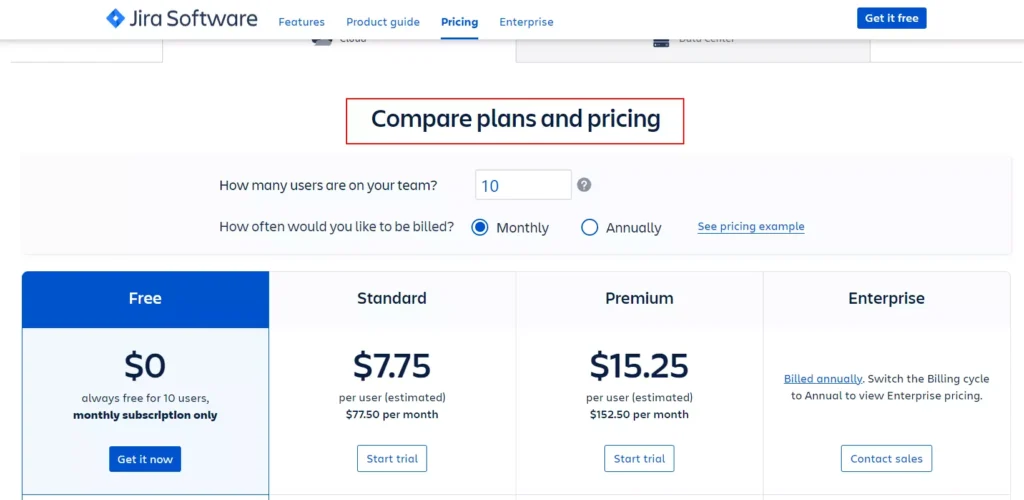 Free Plan – $0 per month
Standard Plan – $7.75 per user/ per month
Premium Plan – $15.25 per month/ per month
Enterprise Plan – Contact sales
Customer Support
Monday.com has 24/7 support for all plans including basic to enterprise.
Jira has 24/7 support only for premium plans. Other free versions have community support, and standard plan has supported in business hours
Winner – Monday
Ease of use
Monday.com has a good user-friendly interface and it is easy to use by all kinds of people.
Jira is good but the interface is more complicated to use for beginners.
In this case Monday has a good user-friendly project management system compared to Jira.
Winner – Monday
Dashboards
Monday has the best dashboards with good looking interfaces. Monday has Kanban views, timeline views, map views, calendar views and chart views.
Jira has scrum boards and kanban boards.
Monday has the best Dashboard compared to jira.
Winner – Monday
Templates
Monday templates are huge and serve more purposes. Mondays have templates for CRM, Marketing, Sales, Portfolio management and more other stuff.
Jira has templates for software development, work management, and service management. Some of the common templates in Jira are Kanban, Devops, Bug Fixing.
Winner – Monday
Task Management
Monday has the most important task management features. Monday's toolkit is a bit more robust, as well as easier to use.
Similarly Jira software has robust agile reporting that helps in task management.
Winner – Monday
Workflows and Automation
To do all automation work on Monday.com you need to do pricing plans.
Jira software is easy to customize and has drag and drop functionality.
Winner – Jira
File Storage
Monday's free plan offers only 50 MBs file storage and the basic plan has only 5GBs storage.
Jira software, free plan has 2 GB file storage, basic plan has 250 GB storage which is greater than Monday.com.
Winner – Jira
Issue Tracking and Bug Fixing
Monday has less dedicated bugs fixing process.
But Jira specializes in bug tracking and issue tracking. In Jira you are also able to prioritize the work and automate the issue to the best assignee.
Winner – Jira
Team Collaboration
In Monday.com, team collaboration is one of the best features compared to Jira. Because Monday will share whiteboard features, as well as advanced account permissions. In Monday.com You also provide guest access to outside peoples who want to follow project progress.
In Jira you can also provide permissions and access but less than Monday software.
Winner – Monday
Mobile Versions
Monday has a dedicated project management mobile app for IOS and Android. In this app you are able to do basic tasks like communicating tasks and updating status of works.
Similarly Jira also has a Mobile app which helps to manage boards and backlogs and following issues and bug fixing tasks and helps to manage SLA's services.
Winner – Monday
Integrations
On Monday you can integrate with more 3rd party tools. Even If you are a Microsoft user then you can easily integrate with Outlook, Teams, Dropbox, Slack., etc.
Jira software has more integration tools like GitLab, Slack, AWS and more Atlassian products.
Winner – Jira
Limitation Products
Monday software has limitations in bug tracking and some other issues.
Jira also has limitations in team collaborations tools and communication features.
Which is Best? Monday or Jira Project Management?
By analyzing all 2 software like Monday and Jira we conclude which is best for business and organizations.
If you're in a Software Development company and you need to track the issue and task management your only option is to choose Jira.
If you're in the communication and team management business then highly we're considering choosing Monday software.
Because Monday.com is highly customized for project management purposes.
Must Read : The 7Cs of CRM: A Comprehensive Guide to Customer Relationship Management
Overall Industry usage in Monday vs Jira
| | | |
| --- | --- | --- |
| Industry Type | Monday | Jira |
| Marketing Agency | 30% usage | 23% usage |
| Advertising Agency | 35% usage | 33% usage |
| Health and Fitness business | 7% usage | 1% usage |
| IT business | 30% usage | 70% usage |
| Training & Coaching Business | 26% usage | 3% usage |
| Other Business | 3% usage | 1% usage |
Wrap up
Finally you will get some important information about differences between Monday and Jira in this article.
Before choosing project Management software you need to see the features and pricing.
In this case we are considering you to choose Monday CRM or Salesforce CRM.
FAQ
Is Monday an alternative to Jira?
Yes, Monday is an alternative to jira because compared to jira Monday software has good communication and task management features.
What is the Monday tool used for?
Monday tool used for Manage tasks and workflows to team collaboration and increase productivity to scale.
What is the difference between Monday and trello?
Monday has more than 200 templates, unlimited boards and docs. Trello has 10 boards, unlimited storage, unlimited cards and stickers.
Why choose Monday over Jira?
Monday software has more flexible usages and budget friendly and easy interface.
How many companies use monday?
Monday software will be used by more than 5000+ companies all over the world in 2023.
About Author
Recent Blogs