How to start your own consulting Business?
Consulting business helps you to consult the information to start with new business. If you are planning to start a consultant business it's fine, this is the correct time to start this consulting business. Because people have money to invest in all places, they don't know how to invest and when to invest. In this case, every people deal with the Consultant team to start with. So if you are trying to start this high-potential business you need to have Experience and Knowledge with updates.
Idea and Knowledge are enough to get success in the consultant business.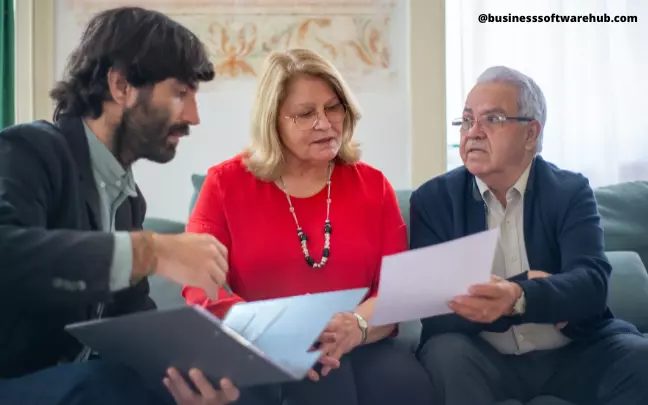 Benefits of starting your own consulting Business?
There are benefits to starting consulting business, let's see them one by one.
You will get more flexibility to start this business
In consulting business you can start with a home also
To start consulting business you need to spend more than $5000 to $10000
Most people call this business rewarding work because you clear the doubts and fulfill the customer satisfaction about the specific business they need.
You can work whenever you want.
By starting this consulting business you can save more time and money. Because to start this business small space is enough to run business.
You can easily close the deal with high margin levels.
You can choose your own client who is true in their business, this helps you from the tension.
This business has unlimited income source potential.
You are the own boss for your company if you started consulting business.
You can build trust with the client, and make money in various ways.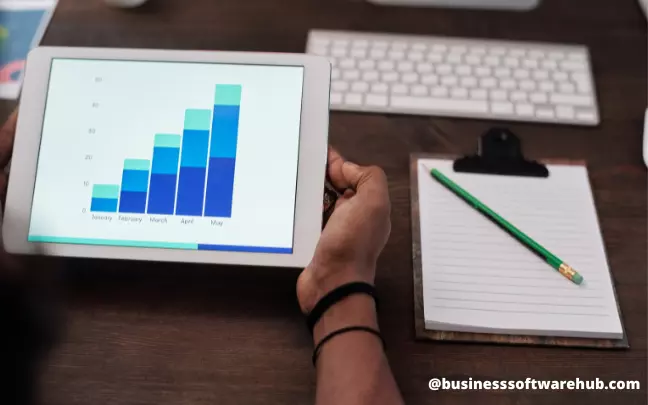 Statistics to start your own consulting Business?
There are approximately 7,79,775 consulting businesses in the USA alone, & generate more than $204 Billion dollars in the previous year.
Over the past 2 years, this consulting business reaches a 5.9 % growth rate.
You need to know what will help your business to succeed and increase your growth, as for now, you have to focus on these basic things,
People also search for
Strategy for your own Consulting Business?
With a simple strategy you can grow your consulting business, they are
You need to provide Detail Information to the client about their business needs.
Keep the focus to solve the client-facing problem within a short time.
You need to identify the basic and needful recommendations for the client's project
To implement the work you need to assist and help to complete the process.
Need to build trust from clients, this will increase your business goodwill.
You have to train the client about the business & face the issue if comes in the future for them
Need to improve the company to grow high towards success.
9 Best Plans for start your own consulting Business
If you need to start your own business, you need to follow some important steps to get a successful growth rate.
Choose the consulting type of business
Register your company name
Get a clear idea about consultant-client
Make quotation & Price for your services
Create a website for your business
Write attractive words on your website to hook the client
Market your consulting Business ( Do Digital Marketing )
Give the best to your client with meaningful
Train your client after the project will finish and also
Choose Consulting type of business model
In consulting business there are more different models that need to do for a client. Choose one of them and start your Consulting Business.
Some business model
Subscription Business model,
Bundling model,
Leasing model,
B2B model,
B2C model., etc
Register your company name
If you need to start your own company you need to register first and get a license to start your business. There are more legal policies and terms to get approval for your business, so we focus on this work first.
Get a clear idea about the consultant
You need to have a clear idea about the client's business. To understand the client's business and refer to the information from your source and update the client.
You need to adjust the business model as per the client's needed. Eg. if a client needs to start an IT company then you need to give inputs for only the IT company, not any other irrelevant information.
So focus on this work also. Don't confuse the client.
Make quotation & Price for your services
After consulting with a client you need to fix a fixed price for your services. Yes, you need to give a quotation to a client about your services.
Don't give you consulting more expenses, as a start-up you need to fix low amounts and increase year to year once your business takes off.
Create a website for your business
After registering your company you need to create a website for your business. It's an easy way to create a simple website by using the best hosting provider.
On that website, you need to give all details about your business, portfolio, address, services, and pricing fee with contact details.
With this information clients trust, that your company is legal. So create a website with your company name.
Write attractive words on your website to hook the client
On your website, you need to write attractful and informational details to publish. On the service page, you need to give a clear idea about your services and pricing.
If you write blogs on consulting on your website means your client can able to get some ideas about his/her business.
You need to write good content which is useful for business people.
Market your Consulting Business
After the all process you need to find the client for your consulting business.
Where you can find clients?
To find the client you need to do marketing. In marketing, you can run advertisements to get leads from clients.
Doing SEO will increase your website DA and push your website into google the first page. So if the client search for consulting business your business will display and you can generate more leads for your business.
Also, you can post your website on the local classified business listing website to attract local people.
Give the best to your client with meaningful
If you get your first client treats them peacefully. Give more information about their business plan. Keeping engagement with clients helps you to trust your company and generate more leads.
Train your client after the project will finish and also
If your consulting work finish with one client you don't forget them, instead you need to give more additional information to them to handle their business to grow successfully. Keep your client more engaged with you and your company. Because you need every client in future.
Tips to start your own Consultant Business
Focus on one business
Learn Information through a particular business
Scale it from scratch
Focus on customer satisfaction
Be an expert in that business field
Platforms to get the Best consultant for your Business
Bain & Company
Accenture
Deloitte Consulting LLP
Best Software for Consulting Business
Conclusion
Not but not least, in this post, I shared all tactics that will help to start up a new consulting business on your own. By knowing this information you can easily start consulting business. Every business needs help to succeed in its field. So choose this emerging business niche and grow your own business.
I am eagerly waiting to see your reply message about your new start-up business. Tell me what business you are like to start in the comment section. Cheers.
FAQ about Consulting Business
What does a consulting business do?
Consulting Business do consult the information before starting the business with the client.
How do I start a consulting business?
You can start the consulting business with a website and your knowledge. If you have knowledge of a particular business you can start consulting business on that particular topic.
Is a consulting business profitable?
Yes, the Absolutely Consulting business is growing day to day life. One of the most profitable businesses in the digital world.
What is an example of consulting?
If a client needs to do business in the share market so, you need to say which company has a low price of a share and gives more profits (returns) within a short time. You need to predict with your experience.
Can I be a consultant without experience?
Yes, you can, if you have a laptop, phone, and place you can start your own consulting business wherever you want.
Editor's Choice