Ticketing is sending messages from one place to another in software tools like jira, zoho, salesforce, Zendesk to rectify the issue that happens in business.
To rectify this issue Ticketing tool is much more important.
What is a ticketing tool and how IT works?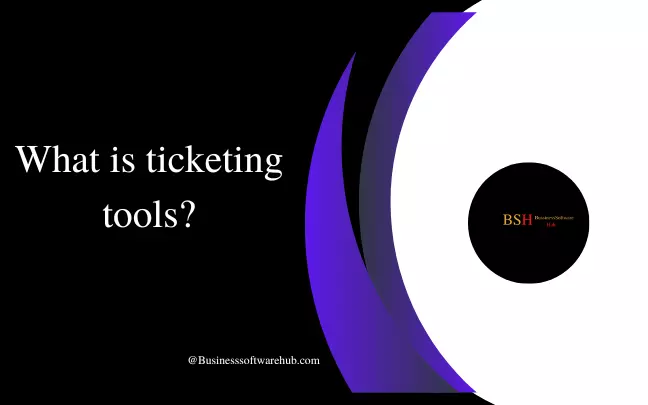 Ticketing tools help to solve the problems easier and quickly. By using a ticketing tool you can consume less time and more work. This ticketing software tool will automatically assign the task to the company staff without any manual work.
What is the most common IT ticketing system used now?
In IT side Ticketing is highly usable for their business purposes. In this current world some of the best help desk software is used for this.
Some important IT ticketing software for company use,
Jitbit,
Connectwise
ServiceNow
Hubspot
The above IT ticketing system is well and good for using in business purposes.
What are the types of ticketing tools?
Ticketing tools vary from Help desk software, because every company has their own way to promote it.
Best ticketing tools used by,
Spiceworks help desk
Mojo helpdesk
Live agent help desk
Solar wind helpdesk
What are the benefits of a ticketing tool?
Every ticketing tool has their own specifications, in that some common benefits are the same in every software tool.
Organize a high amount of request messages in a single time and it is easy to handle in ticketing software tools like jira, zoho, zendesk., and so on.
More interaction in one thread. Eg you can handle multitasking in single helpdesk software.
Maintain Better customer services
Good performance and experience will be given in between staff and client. By using this customer support software tool you will be able to interact customer's history and communicate in a smooth way.
Ticket management tool will be easily collaborate with team
By using IT support tool you can able to track metrics & KPIs
By working on this software tool you can give best customer satisfaction for their issues
Why do organizations need a ticketing system?
Every organization needs a ticketing system to raise the enquiry from inside the company and outside the client messages. You can handle it by using a single dashboard.
By using ticketing software, agents have access to past data & interaction with clients. By having this past history data agents can easily provide better solutions from the client side.
Without having history data from the customer, agents cannot continue the ongoing process needs. So they need to ask multiple times for the same customer. This will affect the goodwill of the company.
So, To step up in this case, companies use ticketing software to save the query of every customer, so that agents will continue their processing work.
Is there any scope of ticketing system?
Yes, of course there will be a wider scope in the ticketing system. Because every business needs information to develop their process.
So, every company focuses on collecting information from the client separately.
In every separate business they have more than 1000 to 50000 customers. So, they need to give better services for customers separately.
So every company needs the data from the queries given by each separate customer, to fulfill their needs they need to store all messages, data from the software.
By storing the customer data the ticketing software is much more helpful.
How do you measure the success of a ticketing system?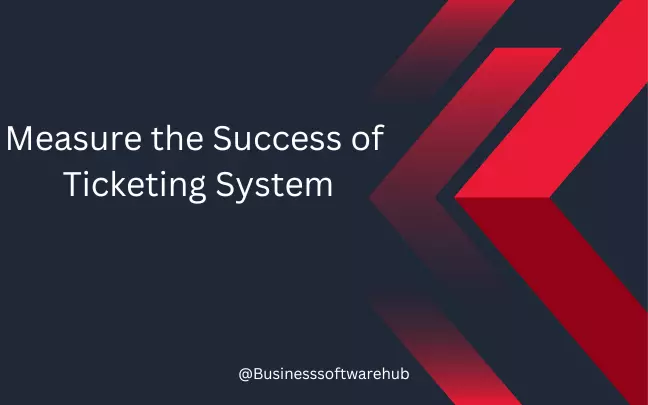 To measure the success ratings, a support desk software tool is much more helpful to you to do it the right way.
Some of the measures in ticket systems.
Ticket Completeness task
Ticket confirm task
Ticket Resolution time set
Same day resolution performance
Ticket pending resolution work
Ticket pending response work
Ticket escalation work
Ticket Conversion rate work
Assign ticket task
Unassigned ticket task
Open ticket
Past due ticket
New ticket work
Stale ticket work
Ticket closed work
Ticket Opened work
Ticket Resolved task
What are the best practices to implement a ticketing system?
You need to do step by step process to implement the ticket software system,
Lets see,
Make much more automatic process
Make sure to do proper agent training
Don't overload your teams
Use ticket tagging in right place
Complete the task and monitor the tickets status
Create templates before sending tickets
Implement Service legal agreement (SLA's)
Keep records of history tickets in your ticketing software
Separate your Prioritize work first
Track and rewards agent's performance
Make much more automatic process
Before starting your ticketing process, do automatic processes more and more to handle more customer replies.
Make sure to do proper agent training
If you are an agent to work with help desk software to handle customer queries and resolve them then you need to take proper training provided by the company.
Don't overload work for your teams
Make sure to give better performance and give better customer satisfaction to your client. Don't overload your processing work because it will give poor performance to the client. If you have more work than you have to hire some people for the extra tasks.
Use ticket tagging in right place
If you are an agent, do the tagging tickets for the right customers. Don't use tags for interrelated places.
Before sending messages to clients make sure your tag is in proper way, accurate, well structured.
Complete the task and monitor the tickets status
If you finally complete the task then, you have to wait and analyze the report from your end. You need to monitor the status of the report every 2 to 3 minutes.
I know it is hard to monitor this, but you need customer satisfaction. So, do it in a proper way.
Create templates before sending tickets
If you need to send the tickets to the client end or inside the company you have to create a clear template before you send it. If all messages are good then keep forwarding your tickets 3rd person.
Implement Service legal agreement (SLA's)
Most of the tracking ticket systems get featured to implement service legal agreement. You know why?
SLA provides a layout between you and your client.
Keep records of history tickets in your ticketing software
If you are an agent you know that right. Keeping the chat history of the client is important to you to move forward for the next process.
So keep it chat, messages safe and secure.
Separate your Prioritize work first
Before you start a task on ticketing software separate the important work first and after completing it move forward to other works.
Track and rewards agent's performance
If your agent gives the best performance you can reward it , it helps agents to do their work most efficiently.
Conclusion
First and foremost thing before doing the task in ticketing software keep in mind to give better performance to your client.
By keeping better communication with clients, he will trust you and your company will grow as much and automatically your company's good will will increase.
Focus on giving better services for your customers.
Best Ticketing system – FAQ
What is an IT ticketing system?
IT ticketing system is a system that requests events, alerts to internal and external companies.
What IT help desk software are you familiar with?
Zendesk, Freshdesk, Zohodesk, are the IT desk software familiar to all business people.
What is the best help desk software?
Jira, Zoho, Spicework are the best help desk software tool
Does Microsoft have help desk software?
Yes, Microsoft has a help desk software tool.