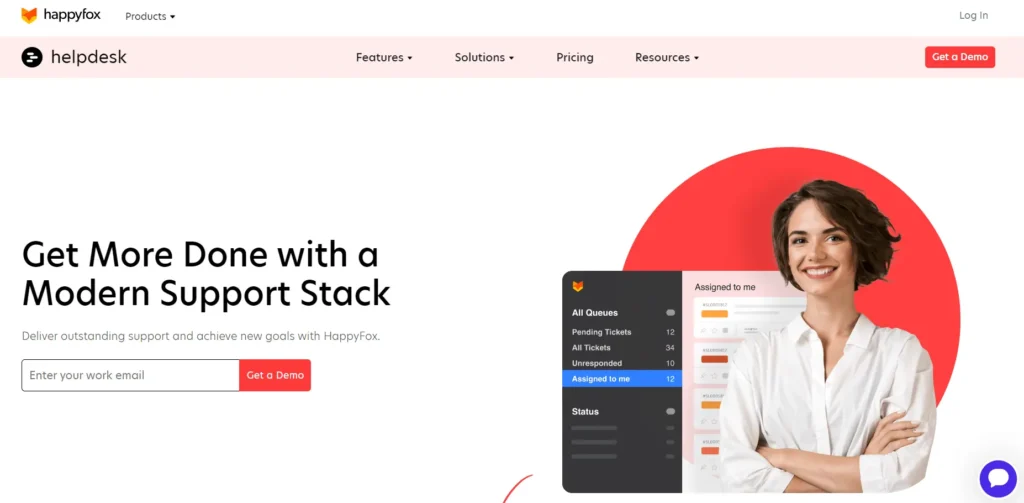 Happyfox Review
Happyfox Review – Best Help desk Software tool
Happyfox is a one of the help desk software tool, which is widely used for small business people who are in customer service, client service niche.
By using the Happyfox software tool you will be able to handle all chat box, inbound messages in one single Ticketing system.
This software will be able to analyze all metrics and data and provide the best result for you and your business. Every business person likes this software to use in their business. You can also compare this Happyfox help desk software with jira, zoho desk, zendesk., also.
Testing tools are quite easy to handle here in this happyfox dashboard.
To Whom Happyfox is suitable for?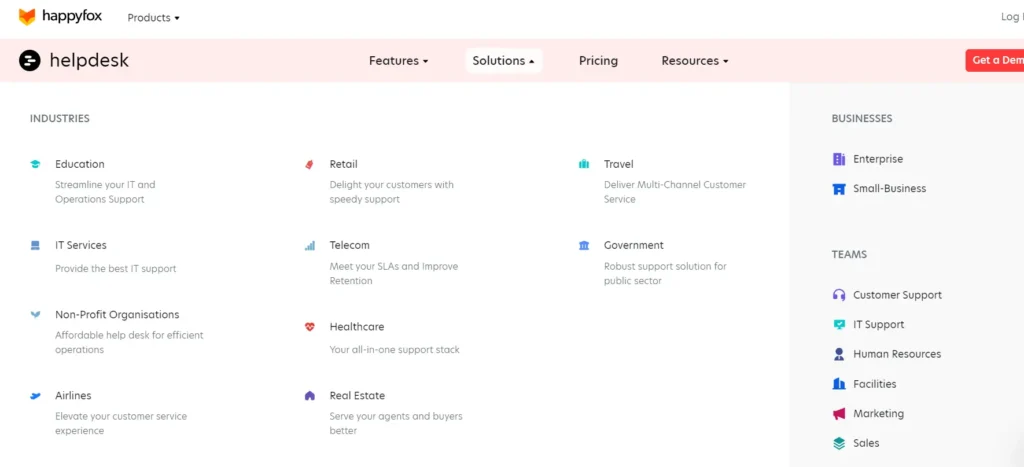 You are able to use this help desk ticketing tool in various places, Because compared to Zoho, zendesk, this ticketing tool price is quite less and has more functions and features.
This ticketing desk software will suitable in many places, like
Business,
Industries & ,
Teams
In Business it will be used for
Small Business,
Larger Business,
Enterprise Business
In Industries Happyfox will be used for
Education,
Travelers,
Retailers,
IT company service,
Telecommunication,
Government usage,
Non -Profit Organization, Healthcare
Airlines business.
For team people helpdesk software tool will be used for
Customer support field,
IT support,
Human Resource team,
Marketing team, Sales team
Happyfox Pricing Details – Happyfox Review
In happyfox, pricing varies from month to year, but compared to other help desk software, this ticketing tool is easy for all business people to purchase.
By using happyfox you can handle,
Ticket creation,
Task Management,
Customer Management,
Help Desk automation
Reporting,
Security,
3rd party integration you will be able to integrate,
Inbuilt Integration
Mobile support
Monthly Pricing for Happyfox help desk software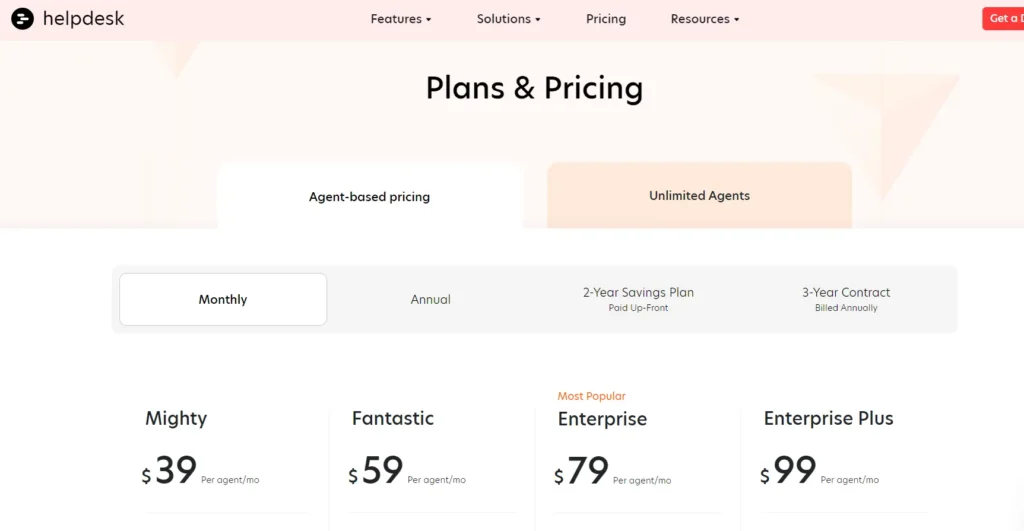 In this happyfox testing tool, pricing is different from plan to plan.
They are,
Mighty plan – $39 per month
Fantastic plan – $59 per month
Enterprise plan – $79 per month
Enterprise plus plan – $99 per month
Yearly Pricing for happyfox help desk software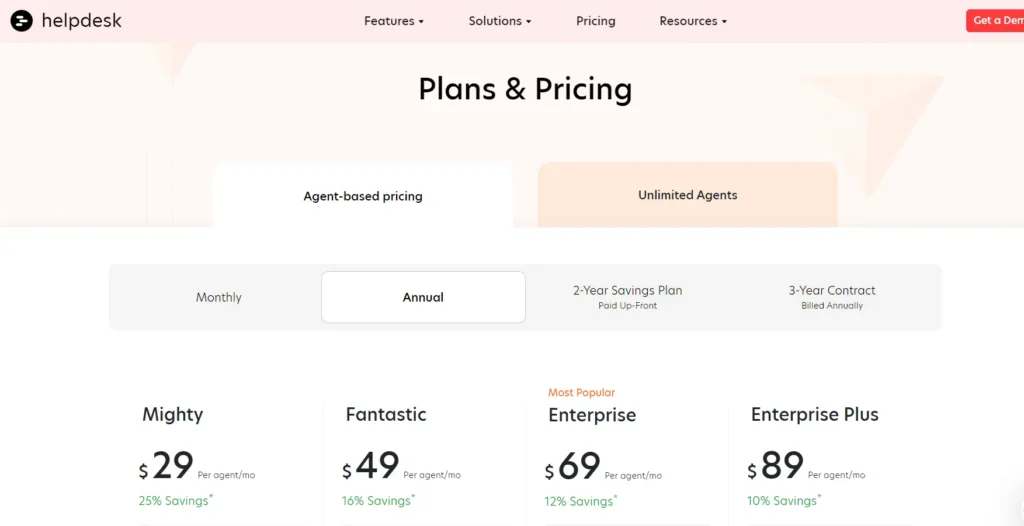 They are,
Mighty plan – $29 per month
Fantastic plan – $49 per month
Enterprise plan – $69 per month
Enterprise plus plan – $89 per month
2 Years Pricing plan for happyfox help desk software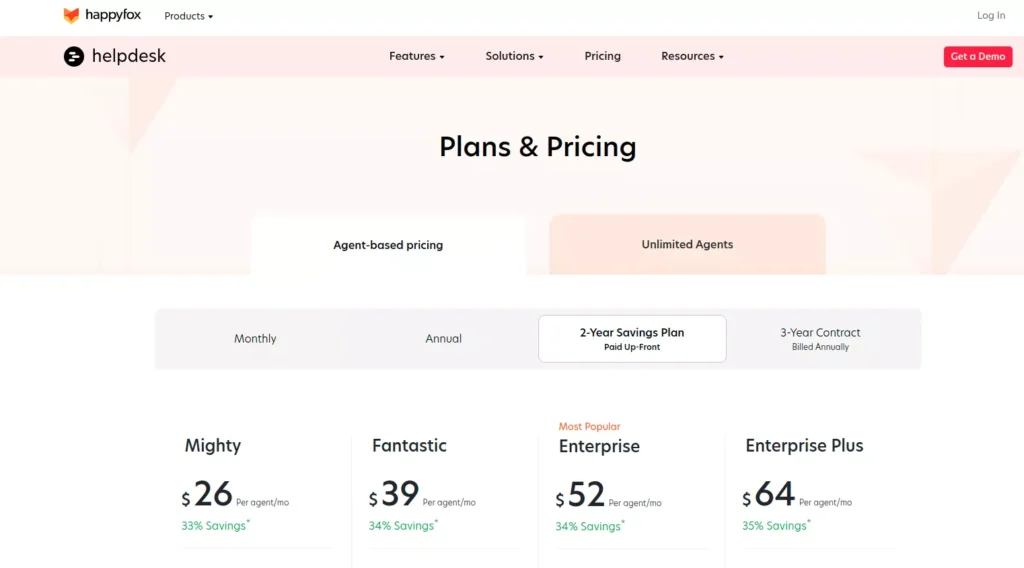 They are,
Mighty plan – $26 per month
Fantastic plan – $39 per month
Enterprise plan – $52 per month
Enterprise plus plan – $64 per month
3 YearsPricing plan for happyfox help desk software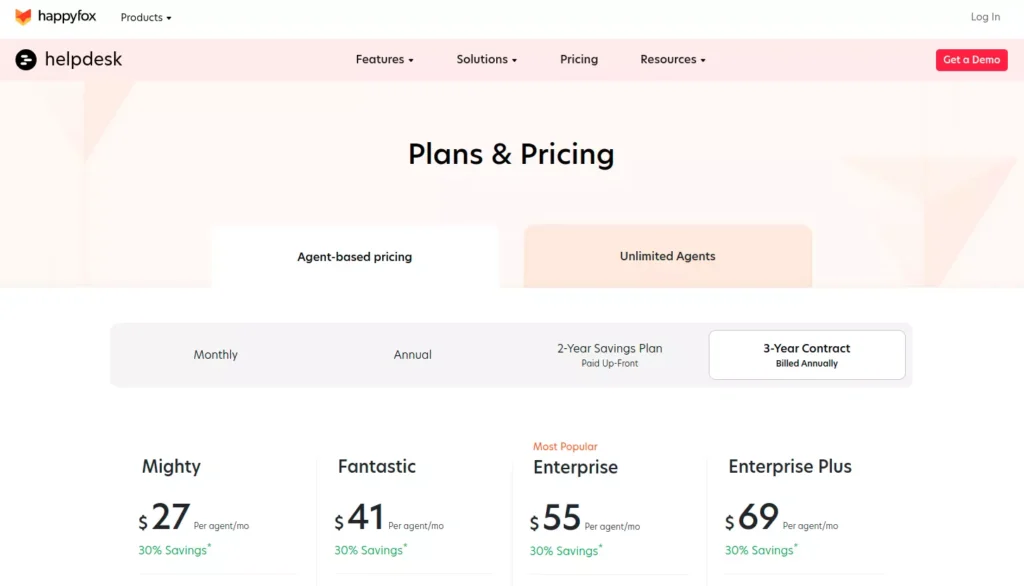 Billed Annually
They are,
Mighty plan – $27 per month
Fantastic plan – $41 per month
Enterprise plan – $55 per month
Enterprise plus plan – $69 per month
Unlimited Agent Plans
In unlimited agent plans you will customize more features and matrics in this desk software.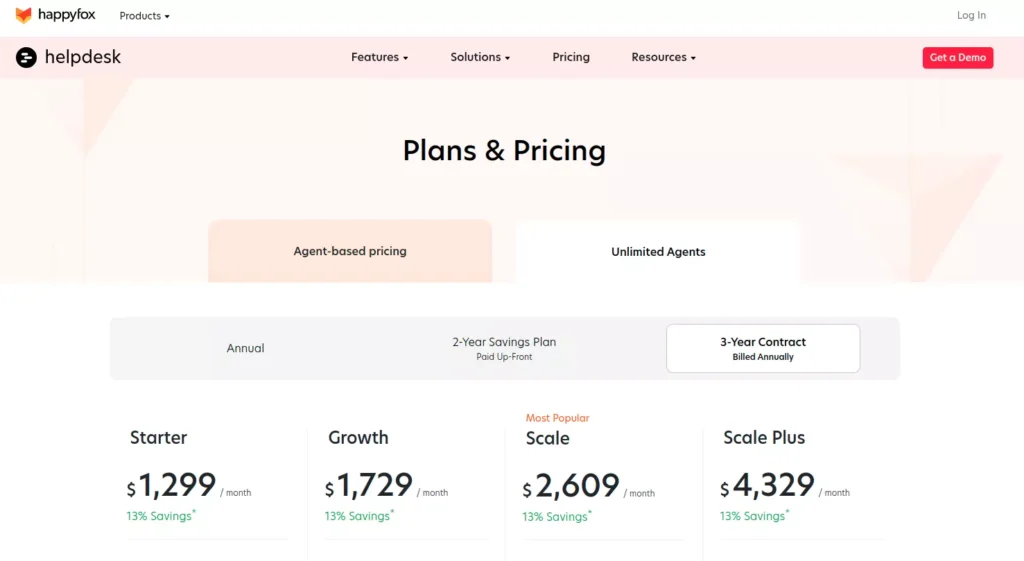 Annual Plan
Starter – $1499 / month
Growth plan – $1999/ month
Scale – $2999 /month
Scale plus – $4999/month
2 Year saving plan
Starter – $1149 / month
Growth plan – $1599/ month
Scale – $2399 /month
Scale plus – $3999/month
3 Year contract plan
Starter – $1299 / month
Growth plan – $1729/ month
Scale – $2609 /month
Scale plus – $4329/month
Happyfox Plan Features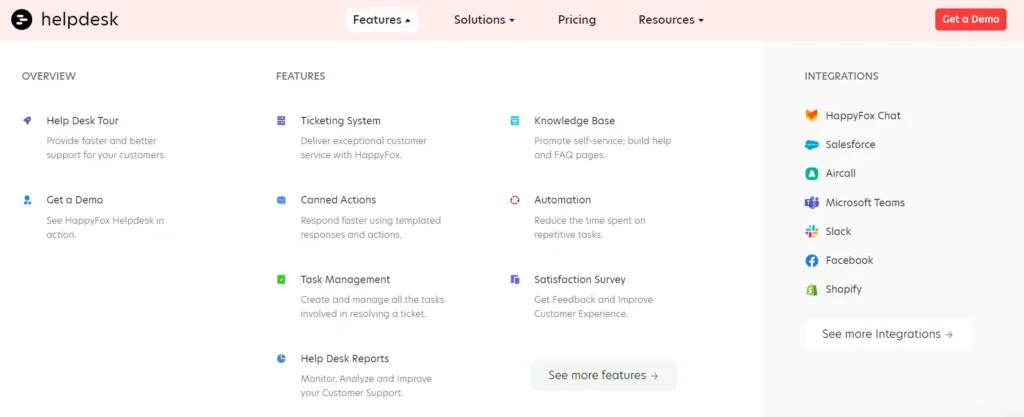 Ticket Management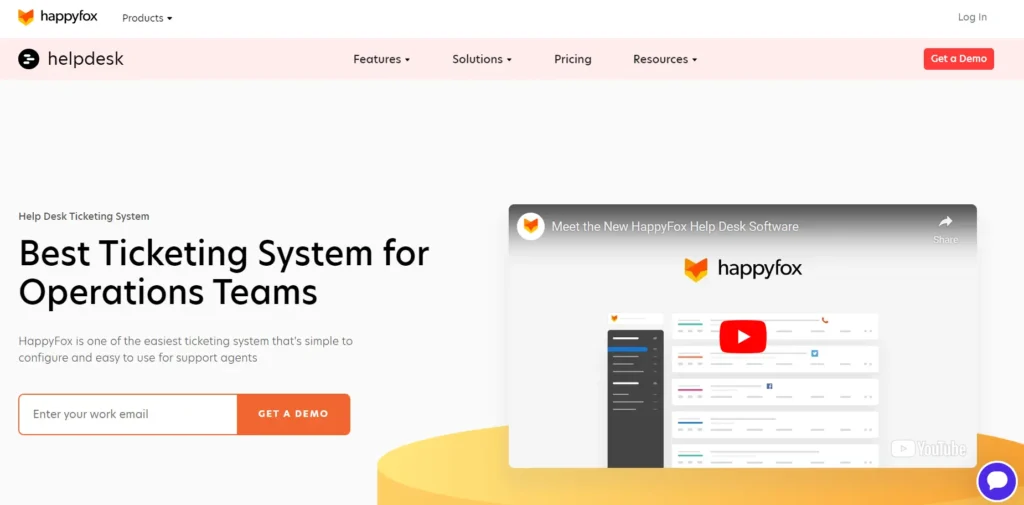 In this ticket management feature, you will handle
Unlimited tickets in one place,
You can handle unlimited mailbox,
In one time you will customize priority task and its status,
By using this you will customize both ticket field & domain mapping,
In this ticket management function multilingual agent portal will be present,
You can schedule works related to task,
It have ticket tagging options, email notification,
You will make a survey and edit bulk task in single dashboards
It has other options like custom ticket queues, kanban view, proactive agent collision, SLA timer, & unlimited assets.
Custom Management
In custom management options,
You can use unlimited contact, import contact list.
You can create contact custom fields & unlimited contact groups for every task.
Help Desk Automation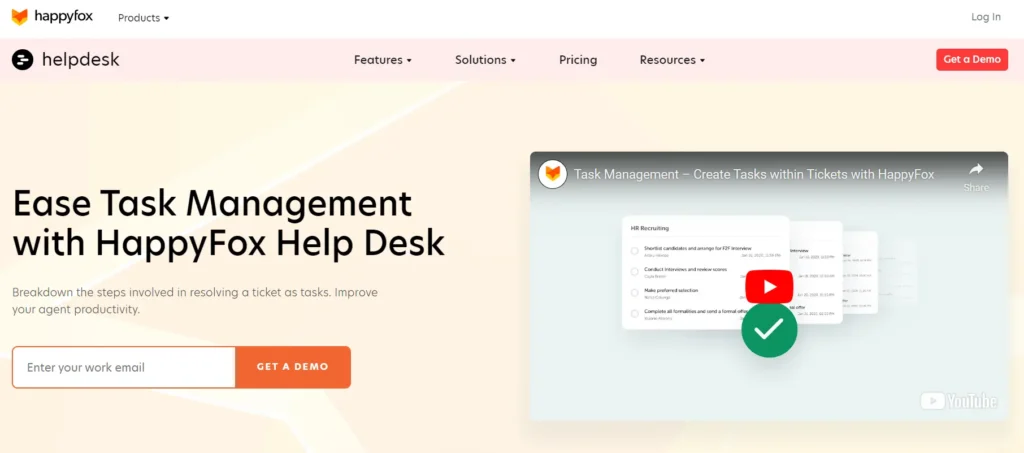 In the happyfox help desk software tool you can use smart rule automation, ticket time tracking, canned actions, ticket templates, SLA management, SLA breach notification, round robin ticket assignment, load balanced ticket assignment.
You can schedule tickets and use agent scripting.
Support Center
In this options of happyfox you can see more features to support,
They are,
Self Service knowledge base,
Internal Knowledge base,
Knowledge base notification,
Support portal builder,
If you need you can get SEO optimization knowledge,
You can create automatic sitemap generation,
Client portal,
You can use Multilingual Knowledge base,
You will edit the code with the help of support center,
It has multi brand help desk with SSL support & multi branding custom domain
Help Desk Reporting – Happyfox
If you are using help desk software tool for reporting, then you can able to utilize some addon features in this options,
Let you see here,
You can see all the options in dashboards,
You will filter the report as you want,
If you need report you can export it from CSV or Excel here,
You can see Ticket inflow report, Help desk performance report in same dashboard,
In the happyfox reporting dashboard you will create agent activity, ticket distribution, time spending report, contact report, canned action report, survey report, SLA report, custom field report, You can schedule a report and you can download it.
Also you are able to download asset reports, smart rule metrics, custom dashboard, and reporting history data.
Security – Happyfox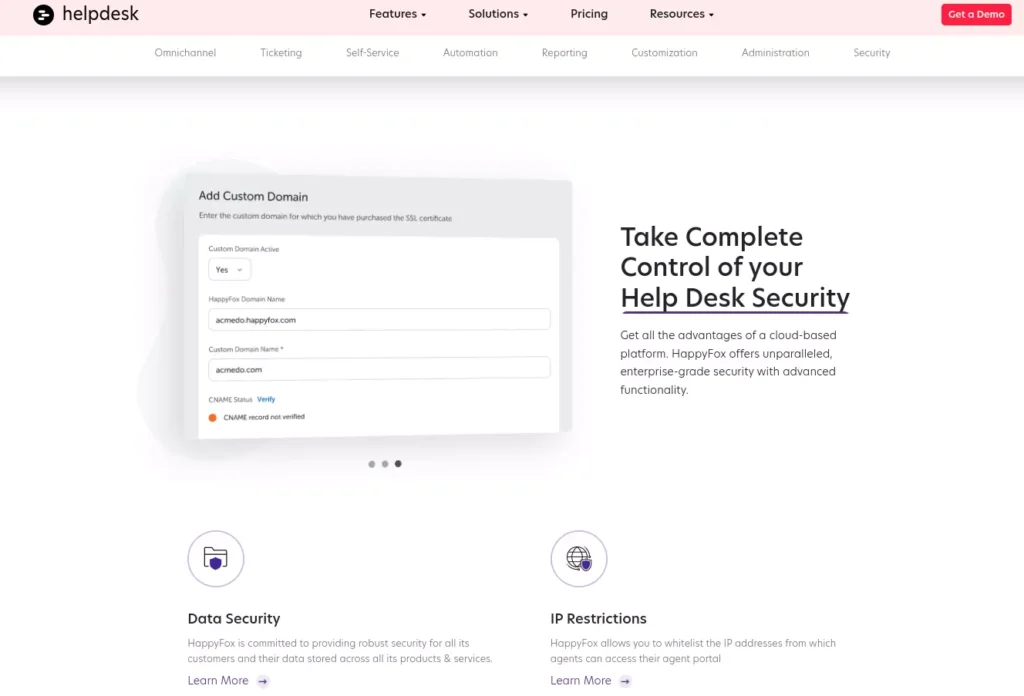 Happyfox help desk software has more security to secure the data.
Some of the security features are,
It have SOC 2 Type Compliance, Role based security
SSL Certificate hosting for custom domain
Single sign on on google, Octo and more,
Session based security is best in this feature list,
Automatic data deletion, two factor authentication,
Data encryption, SSO Lockout recovery,
Digital signed emails, password policy management,
IP based restriction & Audit log's
Support teams – Happyfox
Happyfox support team help you for resolve any issue occurs in the help desk immediately by following tasks,
Self service portal, Happyfox university
If needed migration assistance will be used,
Customizable support widgets, Uptime SLA,
Customer service manager will be available at any time,
Email support given for 24/7, which gives more flexible to you to resolve your issue,
Live support, Phone support also have to resolve the issue.
3rd Party Integration – Happyfox
There are more options to integrate 3rd party integration, to get more customized help desk reports in the happyfox.
You can integrate aircall, facebook,
Jira,
Microsoft teams,
Slack, Asana, Azure Devops
Bigcommerce, clearbit,
Dialpad, Freshbooks
Github, Gitlab, Google apps
Happy fox features like ( chat, assist AI, chatbot, workflows, business intelligence),
Hubspot and so on.
Happyfox Pros & Cons
Happyfox Pros
Happyfox is one of the best help desk software for business purposes
Price is less compare to other Help desk software tool
Integration is good in this happyfox
Support is given for 24/7 which is great
Automation Process will be functioned good
Security system is good, so don't panic from malware
Customized report features is really an awesome to use
Happyfox Cons
There are no cons for this happyfox in time. If there it will be updated as soon as possible.
Review and Rating for Happyfox
| | |
| --- | --- |
| PERFORMANCE | RATINGS |
| Usability | 8.9/10 |
| Performance | 8.5/10 |
| Online Rating | 8.7/10 |
| Support Rating | 8/10 |
| Implementation Rating | 8.5/10 |
Happyfox Performance
Conclusion
Finally in this happyfox blog you will find all details as you want it. I think so. So you can prefer this happyfox testing tool for your business. It's so useful for scheduling reports, custom management, and good integration purposes.
Happyfox Office
Contact Sales
Get Support 1-949-535-2220
FAQ About Happyfox?
What is Happyfox?
Happyfox is a software tool which helps all businesses in the form of a help desk.Happy fox help's businesses with automation, integration, and support for small to enterprise business.
Where is Happyfox used?
Happyfox is used in Small business, medium business, Enterprise business. Some of the places where happyfox will me more used,
HR,
IT Service,
Telecom,
Customer support,
Marketing, Sales., etc.
Is HappyFox a CRM?
You can also use happyfox in Help desk CRM integration
What is the best helpdesk software?
Happyfox is the best helpdesk software in 2023.
Editor Choice