What is a website content strategy?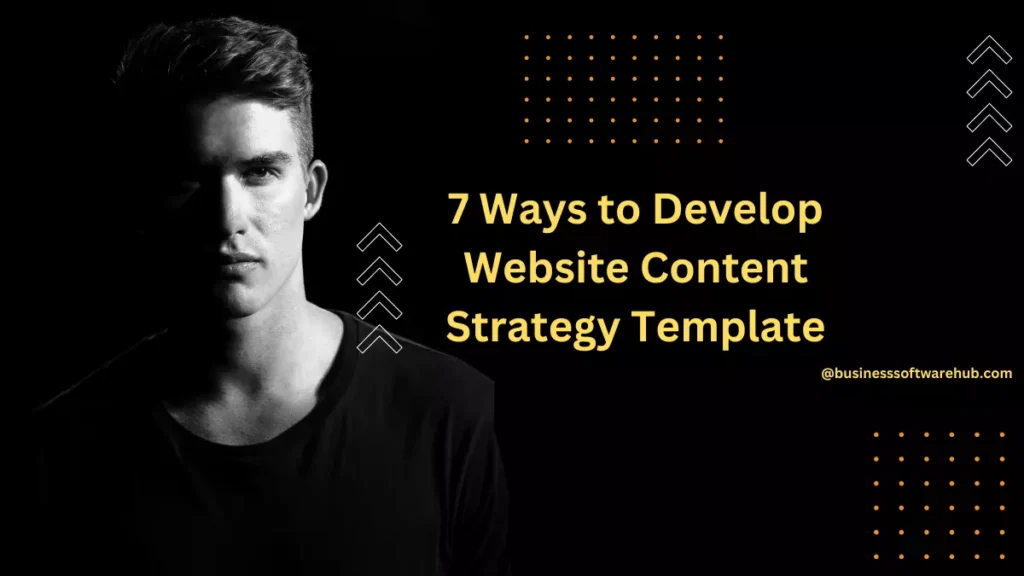 Content is the king and heart of the website that will give answers to the people who need to clarify their doubts.
According to google there are 5.5 Billion searches happening per day, and more than 63000 searches happening in per seconds. Searches is increasing day by day, Even in upcoming days google can search by 7 to 10 billion searches per day.( Its assumption)
So, you know what?
Content is one of the valuable assets in internet marketing. Content strategy plays a vital role in all places and all business.
By providing better website content you are able to grow your social channel and business too.
Content has a structural format to publish in a web page and update in google.
Let us see one by one.
Related Choice
7 ways to develop website content strategy template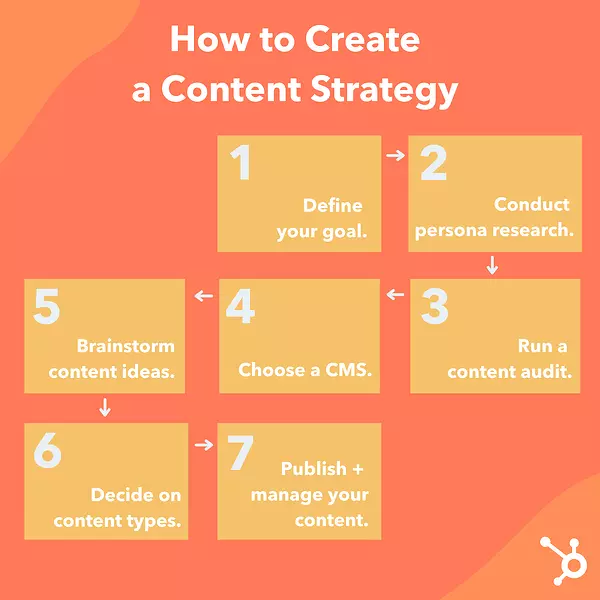 If you need a website content strategy then you have to follow some proper ways to make better content.
They are,
Set up your Goal,
Research about Personal targeted audience
Check Content with Quality not Quantity
Need to have any blogspot or CMS platform
Set up to create better content for your audience
Find best brainstorm content ideas and strategy
Publish and analyze the content
Set up Goal
First step in the content strategy is to set up the goal first. Goal depends on various layers based on your targeted audience.
Goal's will be different based on content ideas and its features. If you target a normal audience then you have to write an easy content template, it will solve the problem of the normal audience.
If you target an audience into the same industry you have to narrow down the content and make it effective and deep structured content for your specified audience.
Research about Personal targeted audience
Before writing content you have to think about the topics and audience. If you choose to write content for ecommerce then you need to write content based on ecommerce structure.
Audience will vary from place to place and service to services.
Types of audience
General audience
Service based audience
Product based audience
Niche based audience
If you start writing your content strategy template then you need to dive deep research about your targeted audience first.
Check Content with Quality not Quantity
If you are interested in writing content for your audience then, you need to focus on the quality of the content first.
You know what?
People in the whole world search on google to clarify their doubts and get more inputs to themselves. This is also like a search engine. So, if you write the content on one topic you need to write it down clearly in an optimized way.
If you compare Quality & Quantity content – Quality Content plays best in google search engine and other search engines too.
Need to have any blogspot or CMS platform
After completing your content then what you have to do? Without publishing how your audience is able to see your content.
Is there any way to publish your content on webpages?
Yes of course, There are many Content management systems available on the internet.
Hmm, Yes is there,
Blogspot free by google,
WordPress,
Drupal,
Shopify,
Magento,
Webflows., etc.
From any of these, you choose one and upload your content to the search engines.
Find best brainstorm content ideas and strategy
You already know that content is the best source of search engines to progress and update it day by day.
If you know how to get content ideas?
There are many ways to find the best content ideas to write, but you have to research for that. Yes, without any research you can't find better content ideas.
Here are some brainstorming content ideas networks. This will help you to find better ideas for your website.
Feedly,
Buzzsumo,
Hubspot., are the content ideas network helps to get more.
Publish and analyze the content
After getting content ideas from various networks, next you have to move to write better quality content with the best template.
After completing website content you need to publish it on your own CMS platform, then need to monitor the content flowing on the internet.
If your content is in good quality then you have a high chance of getting viral traffic. Force your content to publish in various social platform like,
Linkedin blog,
Scoop it blog,
Quora,
Medium,
Facebook groups and other social media.
By doing this, you can improve your CTR on your website, which helps you to make best conversion and catch real audience.
Types of Website Content Strategy Template
There are 3 main website content template available for content marketers,
They are,
Content Outline Template
Content Planning Template
Content Audit Template
Content Outline Template
If you are an best content writing person then you have a high chance to know about content outline template,
If yes, Then raise your hand… Haah
If not then you will find it here.
Heading,
Subheading
Images
CTR Buttons
Paragraph
Table of content
Bullet points
Comparison if needed
The above template is a more common and essential need for all types of content. If you are a newbie on seeing this then have a deep look about it. When you start writing content you need to prepare in this template format.
Content Planning Template
Content planning template is much more important for you in your blog websites.
You need to have planned content for an entire website. If you plan separate pages like.
Homepage – Gives Overall info for your website
About us – Tells to know who you are
Service / Product page – Tells about your services or products to your audience
Blog page – Helps you to structure all your blog post into one category pages
Contact us – Gives contact details to you to communicate with you and your client or readers.
Content Audit Template
Every blog page has a different format to create its own template. According to this the basic and foremost thing you have to do in your blog page are,
Heading tags
H1 Tags
H2 Tags
H3 tags
Title tags
Description tags
URL
Keywords
CTA Buttons
Inbound Links
Outbound Links
The above mentioned structure is just a general format, you can optimize it with your interest.
Why use a Content Strategy
There are some common factors from content strategy,
By providing better content, you can reduce your cost from advertising your content like PR, Guest Post.,
Increase similar audience to your niche
Increase traffic for your blog by providing quality content
Increase revenue with any 3rd party programs like affiliate
What are the 3 components of content strategy?
Brand focus,
Content Distribution,
User Experience are the 3 important components of content strategy.
What are KPIs for content strategy?
KPI – Keyword Performance Indicator. Better content will give more traffic and increase your content to grow much higher.
Average Bounce rates
Average session duration
Best Click through rates
Counting Social media sharing, clicks, shares
Traffic comes from referral sites
Conclusion
The above mentioned content strategy templates help to create better standard quality content to get more organic traffic and be able to increase organic specific audience to your webpage.
FAQ – About Website Content Strategy
What are the types of content?
Creation, Curation, Creative curation are the types of content strategy.
What is the most popular content type?
According to many standards sources, videos play the most popular content that drive more traffic and leads.
Compared to blogs, images, infographic post videos will increase more traffic and users are always interested to see the video based content structure.
What are the four main purposes of content?
Content helps users in many ways. They will learn it from content, Educate it through content, Inspire by content, and convince through content.
Editor Choice