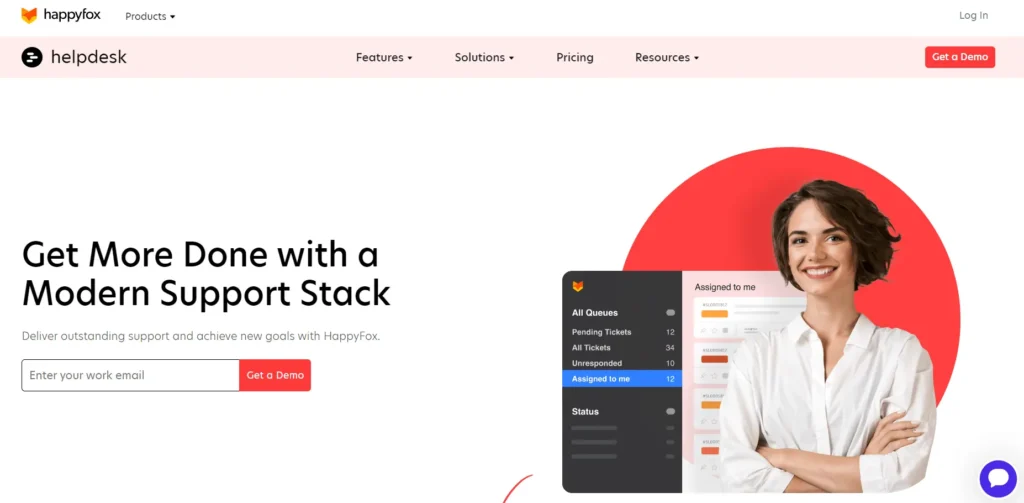 Happyfox is the testing software tool which is also used in help desk software to handle multiple projects with single handed dashboards.
This IT supporting software is much used in all business models, such as IT, Aviation, Mid size business, Customer support, transportation business, Marketing business, Sales business and so on.
Why is Happyfox needed?
Happyfox is needed to manage the work for every business. Yes. By using happyfox the integration and customization is so easy for all businesses to work with. For most people happyfox provides Exceptional customer reports every day.
This is the reason why it's used much more in industry.
Does Happyfox Improves your ROI?
Yes, ofcourse. Happyfox improves Roi in various factors, such as,
Happyfox handle all inbound ticketing request in one system,
For software it is easy to use for all,
It will tailor your support ticket in all form
Happyfox analyzes the result and takes valid action for better usage.
Best to Read
Features of Happyfox?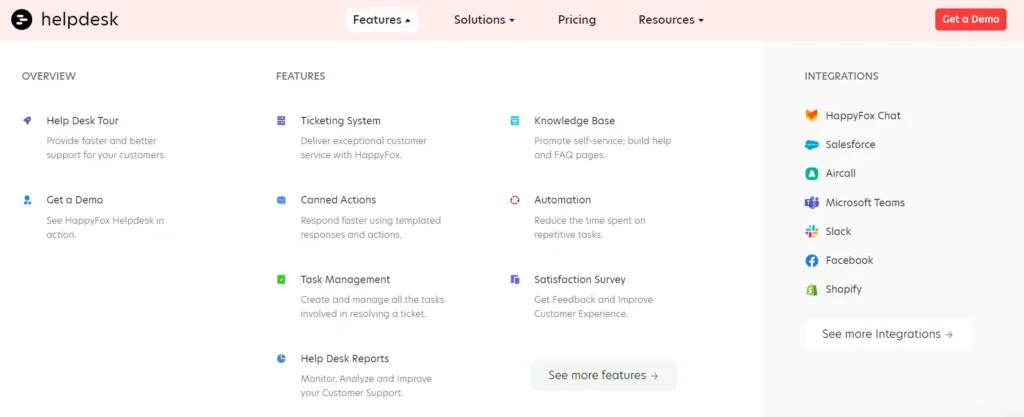 In this ticketing software, it has more features to do, some of the basic features are,
Multilingual Help Desk
Self Service Portal
Asset Management
Task Management
Agent Scripting
SLA Management
Satisfaction Survey
Email Notification
Help Desk Customization
Help Desk Ticket features
Email Ticketing
Multilingual Knowledge Base
Help Desk Reporting
Help Desk Automation
Knowledge Base
Internal Knowledge Base
HappyFox SMS
Multilingual Help Desk
Multilingual support allows you to know about the multiple languages features on an article basis. Customers will be able to translate their own languages. This feature is good for all business people who know their native languages.
Self Service Portal
In the self service portal there is 24/7 customer support available, which helps all people in different countries to chat with the support team at any time.
By using self service portal you can able to get some info,
You can build strong customer relationship,
Self service portal helps to increase customer engagement
This portal also helps to increase retention of every customer
It will save support cost and reduce the work
Enabling IT service helps to do the work in a simple and effective way.
Asset Management
Track and maintain all business assets in a single database. You can easily customize your asset types,momobile manager in apps, and more.
Task Management
By using Happyfox you can do your work very easily in this software. It will bring focus to your work for better performance.
Agent Scripting
To leverage the process all customer service companies use API for call resolution and CSAT. By using this scripting you can very easily resolve the issue and also it will work for all industries effectively.
SLA Management
To help to improve customer service & help desk performance this SLA management will be used. ( SLA – Service Legal Agreement )
To measure the data, monitor the performance, and customize report the SLA is much more helpful.
Satisfaction Survey
By using this survey measure performance metrics for every business. You can trigger surveys to get Reliable feedback from business people.
Email Notification
If you do any activity in the happyfox software, then you will get an instant notification message.
Help Desk Customization
By using Helpdesk, you can customize all reports manually or automatically. You can create your own roles, customize categories, customize commands, you can queue your own ticket and so on.
By customization work in happyfox gives increased branding with customers and staff, increases productivity, it will build customer relationships, and reduce timing.
Help Desk Ticket features
To make customer support simple, this help desk ticket feature is much more helpful to you to use it.
You can optimize category, priority works, status of report, Due date of client.
You can forward the task to print and merge the report,
In Ticket feature you can add subscribers, task, tags, time spending time
You can collaborate internally in this thicket features
By using this feature you can speed up the resolution process
It will automate the process to save timing
Email Ticketing
In the happyfox emailing system dashboard you can handle customer ticketing messages.
By using email system you can improve process and measure the matrics,
You can organize the email in standard
You can monitor tickets and collaborate effectively
Multilingual Knowledge Base
Multilingual support helps all business people to use happyfox desk software, because it has more than 15 languages.
Help Desk Reporting
You can review and track the customer performance, track SLA and track CSAT.
Some report you can make in Happyfox,
You can create inflow report,
Agent activity report,
Satisfaction survey report,
Performance report,
SLA report,
Custom Fields Report,
Smart rules report,
Distribution report.
Help Desk Automation
With the help of powerful automation you can stream customer support in Help desk testing tools
By using the automation process you will benefit by,.
Reduce cost of work,
Increase Productivity,
Improve Customer Satisfaction,
You will have minimize error,
Faster response time will be improved.
Knowledge Base
In the knowledge base you will see the FAQ and helpful messages for using happyfox.
Internal Knowledge
If you have an internal knowledge then it will be much more helpful to you to do a good customer handling process.
By having internal knowledge, you can handle multi product architecture,
Faster Onboarding will be done,
Increase agent efficiency
HappyFox SMS
You can have a centralized log for all your sending messages.
By using smart rules you can automate the trigger to send messages.
Auto refill for uninterrupted options will be done here.
Conclusion
In this blog i think you will get better knowledge about what are all the features presented in happyfox.
If yes, then you are right.
Happyfox help desk software tools helps to do your business more effectively in the right process, without any issue occurring.
So, If you are interested in starting your business with a help desk software tool then pick Happyfox for your business.
Thanks for reading. Cheers.
Editor Choice