What are Business ideas for Travel?
Business ideas for travel are most important to new business people who are interested in starting a travel business on their own. Look. In this modern world, 60% of people love travelling and also give importance to spending their time with nature. Even all companies are giving holidays to employees to spend their time with their family in different countries while travelling.
Travel is one of the best and most interesting parts of every person's life.
Because of this one reason, all travel businesses give more profit for their owners in all aspects, nowadays Travel Business is increasing day by day to be helpful for all travellers.
Best Travel Business Ideas Forever Need to know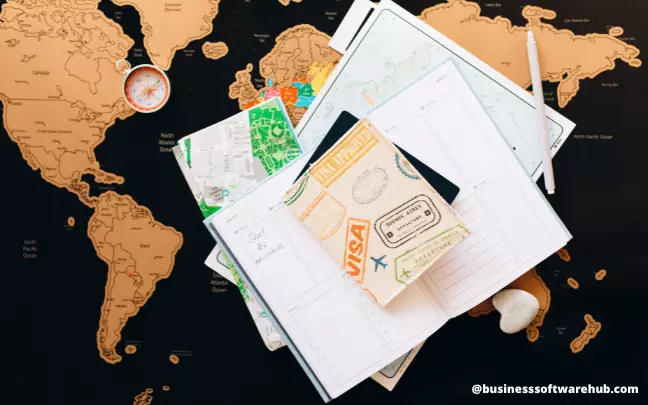 In travel, there are many different types of business available which are helpful for travellers to travel from one to another place.
Let's see what are they,
Tour Guide
Travelling Personal Guide
Blogger in Travel Niche
Influencer in Travel
Bed and Breakfast Business
Starting Travel Agency
Be a Photographer
Car rental Business
Bike rental Business
House rental Business
Be a Translator
Be an Event Planner
House Sitter
Adventure Tips
Coffee Shops
Kayak Travel
Be a Wedding Planner
Teach Cultural & History
Build Glamping Business
Water Taxi Services
Be a Travel Vlogger
Be a Public Speaker
Bus Tour Business
Day Spa Business
Fishing Charter Business
Helicopter Tour Business
Hotel Business
Scuba Diving Business
SkyDiving Business
Tour Guide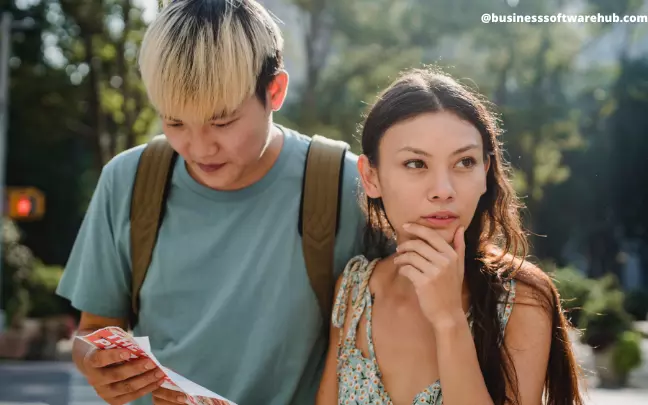 Tour Guide is an important part of the travel business. Being a tour guide is not easy for all to do, for becoming a Tour guide you need to know all the data and information about the place where you are ready to work as a tour guide.
If you are interested in becoming a tour guide in Amazon forest to show the traditional places, and lives of tribes then you have to prepare to know all details about amazon forest places and also need to know about their language to coordinate. So that you can easily guide your travellers to show them about amazon.
NOTE: To become a Tour Guide you need to know all information about certain places and need to know additional languages to speak with travellers.
Travelling Personal Guide
Travelling Personal Guide is a business which helps to guide people with limits. If you are a business guy or any important person you can hire a personal travel guide for you. Keeping a personal guide for travel will help you to get more information about the place and also you can enjoy your journey peacefully.
NOTE: To become a personal guide you need to know more languages and be a good speaker.
Blogger in Travel Niche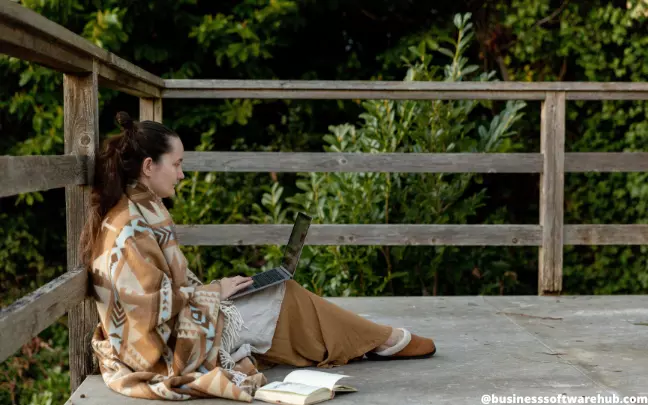 If you are passionate about travel then you can start blogging for your personal use. By publishing travel content on the internet via your website you can get more followers and google also gives ads for your website to earn more money by Adsense.
Being a blogger you can earn more money by promoting travel niches. Before that, you need to write valuable content which is highly useful for people to read and know about different places to travel to.
NOTE: To become a travel niche blogger you need to write more content for your website & have a good domain and hosting
Influencer in Travel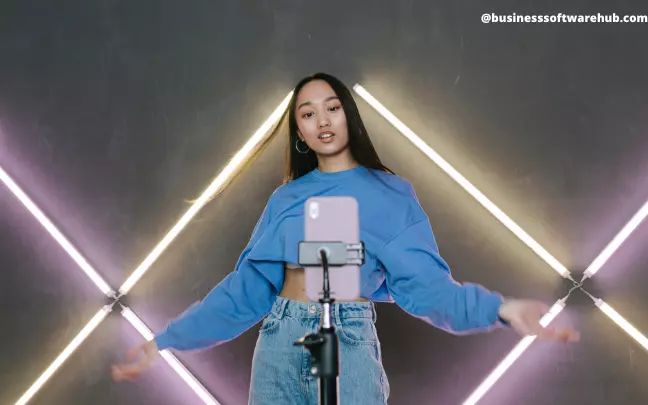 It's simple to start an influencer business for travel. These types of influencers have more demand in the market.
You can start an influencer business by using social media, such as Facebook, Instagram, Twitter, Snapchat, Tiktok, and Youtube and you can easily become an influencer. There are easy ways to increase your followers with Instagram by using paid tools and non-paid (free) tools & You can also increase other social media apps also.
If you have more followers you will get sponsorship to sponsor their travel content on your social account and also you will get paid.
NOTE: If you need to be an influencer you need to be passionate about the travel niche and must have more followers on your social account.
Bed and Breakfast Business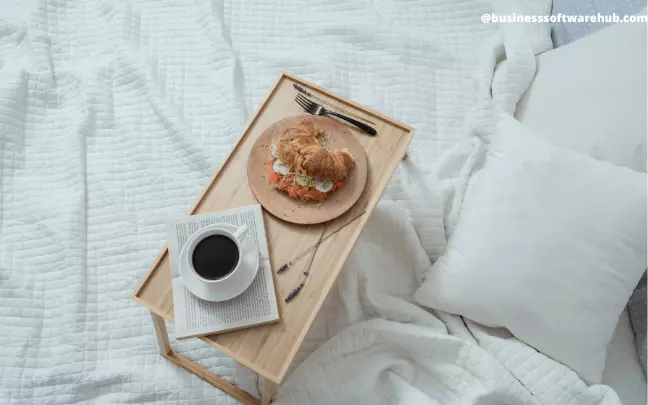 If you are interested in the bed and breakfast business, then you need a home with tourist places and you need to give the best accommodation compared to other hotels, and motels. If you provide better quality food and bedrooms you can grow more and more in this business.
NOTE: If you need to start this business you need to have a good home.
Starting Travel Agency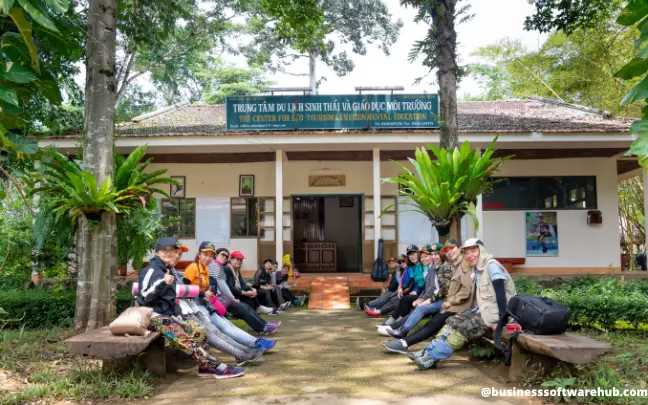 If you are interested in starting a travel agency business then you need to have more contact with other countries and other places.
By having more contact you can start domestic business to internal business in the travel niche. If you have more money you can start with it. By starting a travel agency you can increase your profit growth rate from a low to a high level.
NOTE: If you are interested in Starting a travel agency you need to have more contact from other travel agencies to get support.
Be a Photographer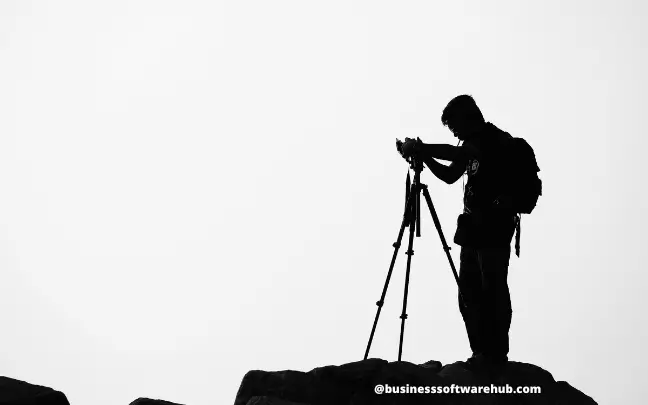 If you are interested in photography then you are choosing the right niche in the travel business. Taking photos is one of the most important jobs for travellers. If you start to take photos for travellers you can make some good money.
For taking photos for every traveller you will earn more money.
NOTE: If you are interested in taking photos you can do it.
Car rental Business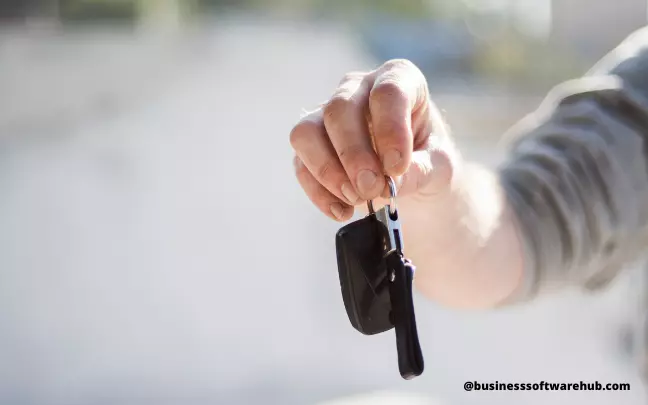 If you have more cars you can start a car rental business in tourist places. Move your Business to the nearest part of the tourist place. By doing this you can get more customers to use your car as a rental.
You also make more money with this idea.
NOTE: If you are interested in starting a car rental business you need a license, certifications, and a good quality car.
Bike rental Business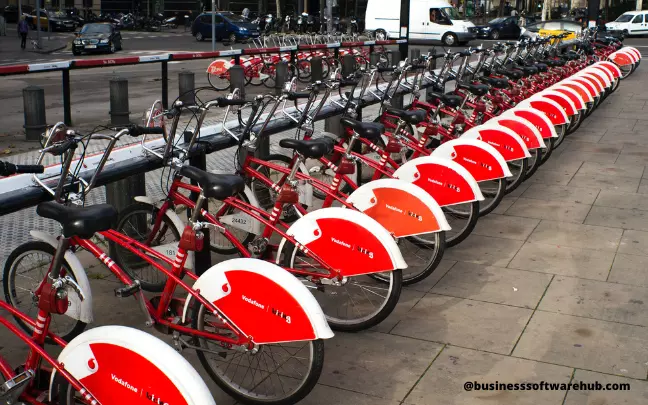 The bike rental business is similar to the car rental business. By having a more quality standard bike you are able to start a bike rental business.
All tourist people and travellers are interested in bike riding. In this case, being a rental business owner, you will grow more and more.
NOTE: If you are interested in starting a bike rental business you can start in the nearest places on hills, and forests.
House rental Business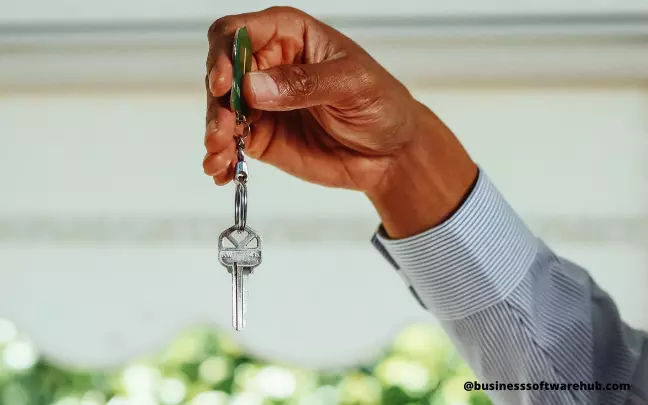 If you have a house or apartment near a tourist place then you have the greatest chances to earn more money. Yes, by starting a rental business with your home you will earn more money.
NOTE: Need a home to start this rental business
Be a Translator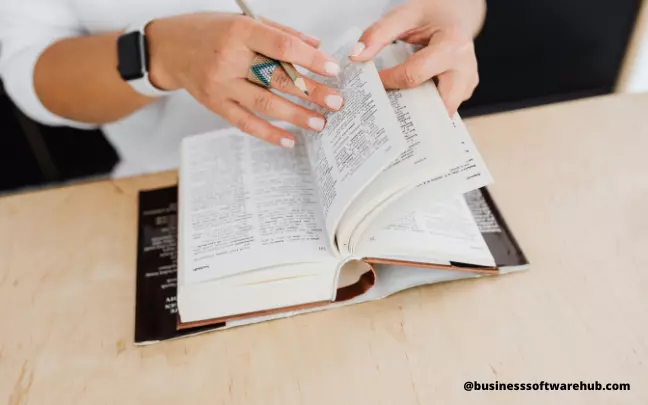 To become a translator you need to know more languages depending on tourist places. If you are a translator for North American places you need to know English, Mexican, native language & local languages.
NOTE: By knowing more languages you get a chance to become a translator and also you can start your own professional business.
Be an Event Planner
Most travellers plan to travel by giving any surprises for their friends, family, lovers, partners, or for business purposes.
To make a surprise plan, travellers need help from event planners. In this case, the event planner makes a plan for customer needs.
NOTE: If you need to start an event planner business you need creativity and more contacts from local people.
House Sitter
The House sitter business is familiar in all countries. Yes. House owners are planning to go on vacation so any one of the people needs to see the house. In this case house, people arrange house sitters to save the house from other strangers.
NOTE: If you are starting a house sitter business means you need to have more contact and more employees to save more houses in a similar time.
Adventure Tips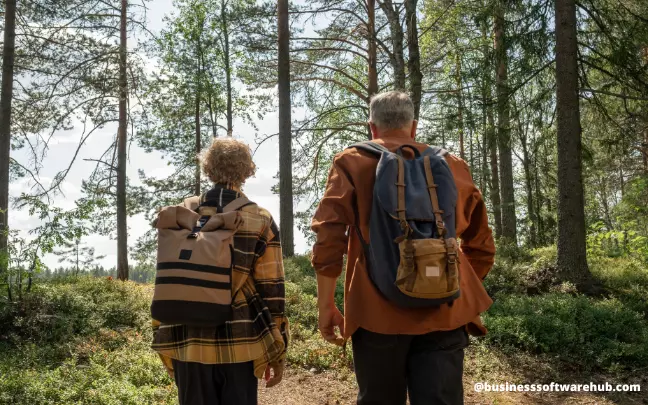 Every travel will depend on different types of categories such as,
Adventure
Trekking
Flying., etc.
To help a traveller to know adventure you need to give more tips about it. Many people get injured on adventure trips because of not know clear ideas about adventure.
NOTE: People always love adventure so, if you need to teach adventure before starting it, you need to have experience in that particular field.
Coffee Shops
Coffee is loved by everyone to get refreshment and increase energy. Travellers mostly love coffee. You already see that in tourist places coffee shops are already there. Yes, this coffee shop is mandatory for all kinds of people. Especially for local people and travellers.
NOTE: If you need to start a coffee shop business then focus on your traveller country and keep giving the same special coffee to them to gain goodwill about your business.
Kayak Travel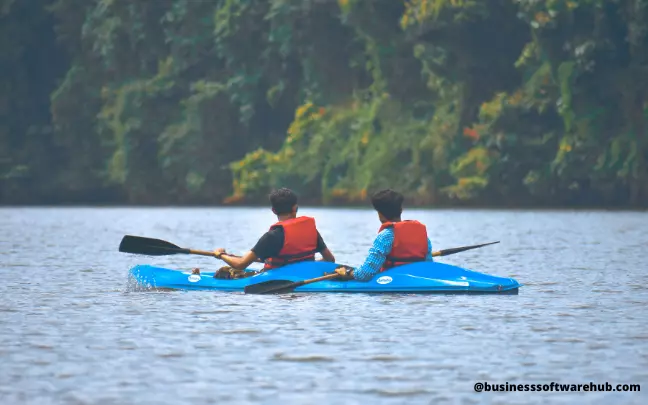 Kayak travel is the most loved by all travellers to travel with water. This is the highest adventure for all who love to travel on water.
NOTE: To start a kayak travel business you need to have a certain license and good condition kayak.
Be a Wedding Planner
All people are interested in doing their wedding in some other country like Dubai, USA, or any other high rich places.
To make their wedding plan they need wedding planner assistance. With the help of this Wedding planner, they will arrange wedding parties.
NOTE: By starting a wedding planner business you need to be a reputable company, and also you need to have some experience in wedding events.
Teach Cultural & History
Many travellers travel the world to learn about the history of some places, cultures, and other activities.
For example, People love to travel to Egypt to see ancient places, paramount, pyramids, and Mummy to know general details about it.
Some people are interested in visiting tribes to see their cultures.
NOTE: If you need to be a teacher to teach the culture and history of certain places then you need to have more knowledge in that particular subject.
Build Glamping Business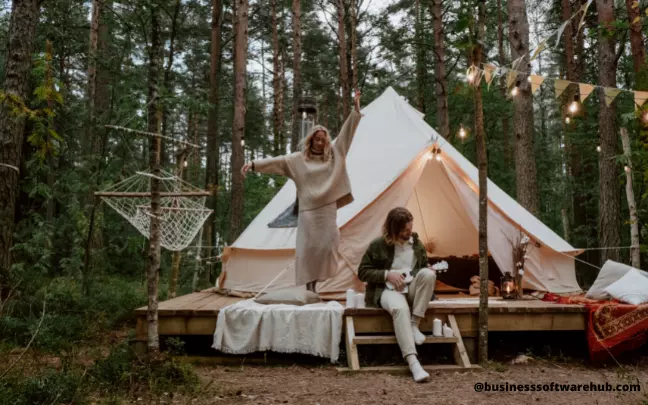 Glamping is a way to make a small tent for a traveller to take a rest. By starting this glamping business you need to choose the best and safe places for travellers.
NOTE: By starting a glamping business you need to have more glamping equipment at a safe pace.
Water Taxi Services
Water taxis always play an essential role for every traveller who travels the world. Most people will love to ride a water taxi. In summer this business will always increase to make money. Yes, People always move to the sea, and lakes to ride water taxis.
NOTE: If you are doing a water taxi service then you need to have emergency equipment and medical care near to water taxi places.
Be a Travel Vlogger
If you are a travel vlogger you need to record videos and post them on social media such as Instagram, Youtube, Tiktok, Snapchat, Facebook and so on.
NOTE: You need to increase your follower count on any one of the social media to earn money.
Be a Public Speaker
To become a public speaker you need to speak well and need to have more knowledge
NOTE: Good speaker is enough to become a public speaker.
Bus Tour Business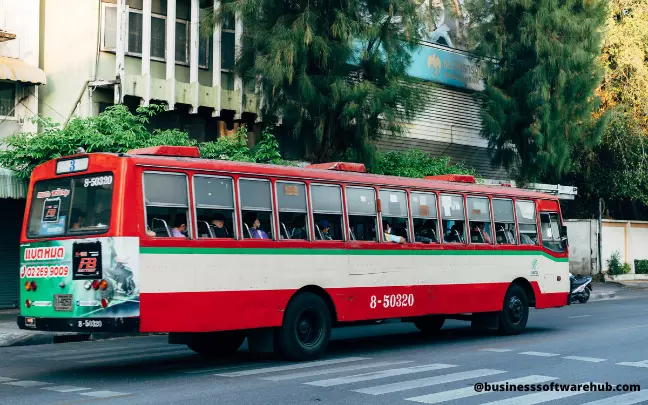 Bus tours are common in all countries. By doing a bus tour you can easily make conversation among more than 20+ people in the same place. By travelling by bus, you and travellers learn more information and also increase understanding between one another.
NOTE: To start a bus tour business you need a vehicle, license, and standard documents.
Day Spa Business
Day spas are so cheap and the best in all countries for travellers. Because to save your skin from different weather you need to secure it with a spa. It will help to moisturize your skin without affecting any skin problems.
NOTE: To start this business you need to have office space with a spa expert for both men and women.
Fishing Charter Business
Fishing is loved by all. If a traveller is interested in fishing then you have to train them or need to guide them on how to fish.
NOTE: Need to save and be an expert in this work.
Helicopter Tour Business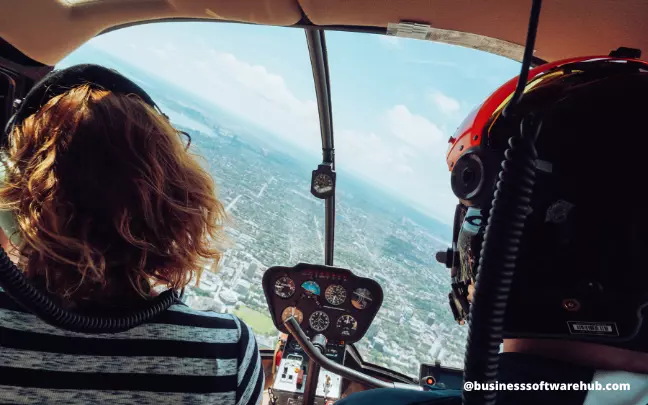 To do a Helicopter tour you need to pay some more money to the company who offers this service. By doing this you can enjoy the view from the sky and gain some new adventures.
NOTE: By starting this business you need to be an expert and have a helicopter with approval from the government.
Hotel Business
To start a hotel business you need to have hotels nearest to tourist places and also need to have all varieties of foods equal to all countries.
NOTE: Need to provide better services to earn goodwill from customers.
Scuba Diving Business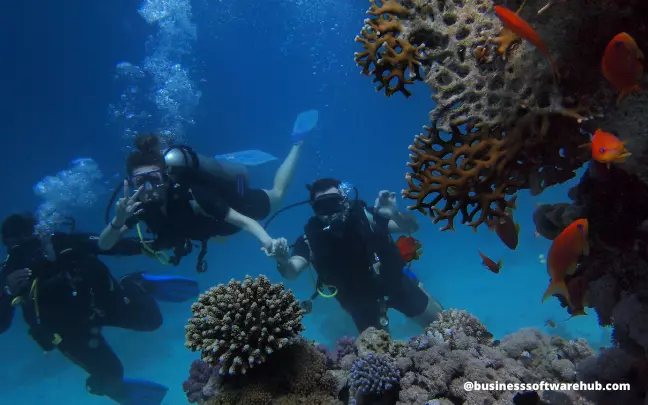 Scuba diving is more famous in Maldives, Andaman. People love scuba diving to get some additional adventure trips.
NOTE: To guide scuba diving you need to be an expert and have a safety emergency kit.
SkyDiving Business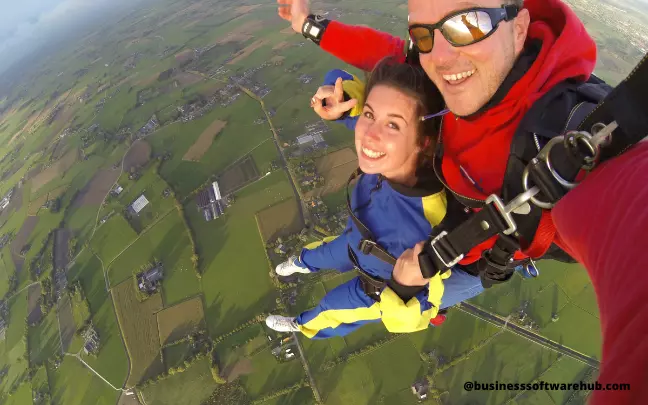 The skydiving process will be expensive. You can try this in the UAE, and Switzerland to make it happen. Because they are all experts on this.
NOTE: If you are interested in starting this skydiving business then you have to be an expert.
Profitable Business Ideas for travel
There are some profitable business ideas,
they are,
Helicopter tour Business
Event Managing business
Skydiving business
Travel Agency
Bed & Breakfast Business
Coffee Business.
Conclusion
Not but not least, In this blog, you will get a detailed understanding of business ideas in travel. If you are interested in this niche you can do any one of these and be an expert.
You can also see similar business ideas here. Cheers.
Recent Post