How to Make Money with Blogging
Blogging is an easy way to make money for beginners to advanced marketing people. In this digital world, most people make money online through blogs and other works like youtube, influencer marketing, and so on.
Making money with blogging is easy for everyone from scratch beginners to Expert people.
If you are a beginner you need to focus on your blogging system. By doing this work systematically you will earn more money from one blog. Before that, you need to choose the best niche for your blog.
Niches are many, you have to choose the correct niche according to your passion and interest in this. Because choosing your right niche gives more money automatically from your website.
To get money from a blog you need to focus on writing Quality content, focus on SEO content with uniqueness to drive more traffic.
Traffic is more important in this business, to achieve traffic for the business you need to focus on content, and keywords, with detailed analysis.
By using some social media like Instagram, Facebook you also make money
Benefits of Blogging Business
There are more benefits to the blogging business. Blogging business gives financial freedom to your life.
Some of the benefits are,
You can increase your traffic to your website
By using a blogging business you will be free from job
Blogging gives long-term results for your business
Helps to earn more money through a different company
You will get sponsored ads for your blogging website
Commission will be higher compared to other online business
You can handle more than 10+ blogs per month
Revenue will increase day by day
You can build and improve relationships with users
Sell your services to your audiences
Statistics of Blogging Business
Blogging business depends on search engine results. There is almost 2.9 Million searches search by google every minute. Yes, this is real. People are searching for information and buying products for their use.
Blogging has 4 major categories to do it.
They are,
Informational
Commercial
Transactional
Navigational
You can write your blog from any one of these or you can write blogs belonging to 4 categories also.
There are more than 44% of websites built with WordPress which is perfect.
70% of People read blogs every day to collect information
40% of People read blogs to purchase any products or services
Over 7 million people Posting Blogs every day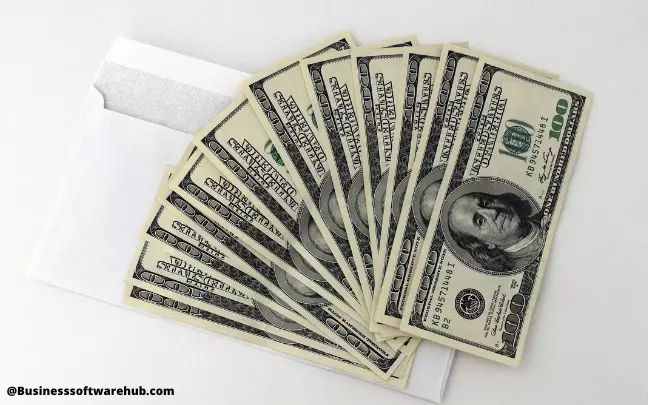 Strategy to Make Money Online with Blogging
There is more strategy to make money online with blogging, they are,
Online Advertising
Affiliate Marketing
Create Your Ebook
Sponsored Content
Create your Online Course
Sell your Digital Products
Ecommerce Sales
Offer Freelance Services
Training & Coaching
Consulting Services
Online Business
By doing any one of these methods you will earn more money as a beginner stage itself. Let's try it.
Planning to Make Money on Blogging
With these 11 ideas, you can easily earn some amount of decent money from scratch for a beginner itself.
Online Advertising
One of the best ways to earn money from blogs is through online advertising. In this case, if you are writing blogs on the tech niche you are the one who earns more compare to others because the technology niche is the best niche compared to other niches.
People are finding more information about technology like gadgets, laptops, phones, tabs, Electronics, and more products.
This niche is a highly emerging niche. Many companies are introducing their own product in the market for sale. In that case, you will also get the chance to get display ads, and sponsored ads on your websites.
When you get these two ads you will earn more commission from your single blogs. So choose this for beginner level.
Affiliate Marketing
Affiliate Marketing is one of the best marketing businesses that earn high commissions from the company when you refer them to other people to make purchases.
This type of business increasing day by day to get more sales. You can get these affiliate products on amazon, share a sale, digistore24.com, Clickbank, offer vault, and more.
If you are a blogger with software niche products, you can write reviews for any software with high keywords searchable.
You need to do SEO and bring your keyword into the top 10 positions on google. If some people click your keyword from google and made some purchases you will earn a commission through it.
Software niche is a good niche for getting a recurring commission.
Create Your Ebook
If you are a content writer expert, then you can write your experience or your knowledge into a book and publish it on amazon kindle, or in your website sidebar. You can also create an account on Etsy and upload it to the Ebook section. If some users visit your websites and click your ebook link, it will redirect to the amazon kindle store and users can purchase it from there.
So, finally, you will get money on your ebook in the amazon store.
Sponsored Content
If you are a blog writer writing blogs on any travel or cooking or business niche, you can get sponsored content also. Look you need to drive more traffic to your website after that only you get the sponsored content. Because sponsors love to traffic websites to post content over them.
So. you get sponsored content too for publishing in your blog post. You can also charge some amount of money from it.
Yes, but you need to accept the same niche content blogs to your website. Approximately $25 to $100 dollars will be charged for 1 post on your website. So you also earn money from sponsored content too.
Create your Online Course
If you are an expert in any skill, if so you can embed your course in your blog. For eg. If you are a skilled person in graphic design. Then you can embed your online course into your website. If people like your online course they can buy it also. Before embedding your online course into your website you have to fix some price for your course, so users can see the pricing and it's affordable so they can buy it.
Finally in the selling course also you can more money from blogging.
Sell your Digital Products
If you have some digital products like ebooks, templates, and email templates you can sell them from your blog. By mentioning some dollars to download your digital file you can also earn money.
Ecommerce Sales
If your blog is in the e-commerce category you also can make more money. But you need to do SEO, and PPC, for getting more sales.
If you do well in SEO you can also generate money from organic without spending money.
Offer Freelance Services
If you are an expert in some skills you can make money from it by giving your services over other companies from Upwork, freelancer, and Fiverr.
On these websites, you can get clients to do your freelancing work. If you earn more money from a blog you can start your second blog in a different niche and write valuable content over it or you can get access from freelancing for writing content for you.
Per one blog freelancer will cost $50 to $60 dollars depending on word count.
Training & Coaching
If you are a skilled person in any other language you can conduct training and coach them for pay.
If you are a business coach then teach your skill to other people interest in business ideas.
Consulting Services
If you have strong knowledge in any skill then convert that skill into your consulting Business. By doing Consulting business you get more clients based on the same niche.
Online Business
If you have some idea about online business you can earn money in different ways,
By using SEO, SMM, SMO, PPC, Affiliate marketing, blogging, YouTuber, CPA., and others.
Conclusion
Not but not least, in this blog, you will get ideas about making money online with blogging. You have to choose anyone from this and convert it into your own business and start making your money. Cheers.
You can also see what google says about making money on blogging
FAQ
Strategy to Make Money Online with Blogging?
Online Advertising
Affiliate Marketing
Create Your Ebook
Sponsored Content
Create your Online Course
Sell your Digital Products
Editor's Choice