Did you know about AI Marketing?
Many softwares and IT company's moving forward to adapting Artificial intelligence technology for giving better solutions and support with customers. So, for giving better experiences in marketing teams and customer support the AI tool is really more helpful.
AI Marketing tool helps you to give better optimizations and conversions reports to customize and get easier analytics about customer reviews and customer insights.
What is AI? (Artificial Intelligence)
To make better decisions faster with automated to collect users insights, data analysis the AI marketing tool is used.
In the Digital marketing space the AI is really more helpful to use it,
For eg.
To write AI Content,
To write Ad Copy,
To write Copywriting,
To write Articles, Poets,
Chatbots,
Image Recognitions,
Personal Assistant., etc
AI Marketing tool helps to identify user data by customer profiles to learn and get idea about alternative best way to communicate with customers without getting invention from marketing customer support team automatically, which mean's AI works automatically 24/7.
After the A.I arrives, most human employees have no more jobs, the AI will do all the work instead of humans.
To read more,
What are the benefits of AI Marketing in Business?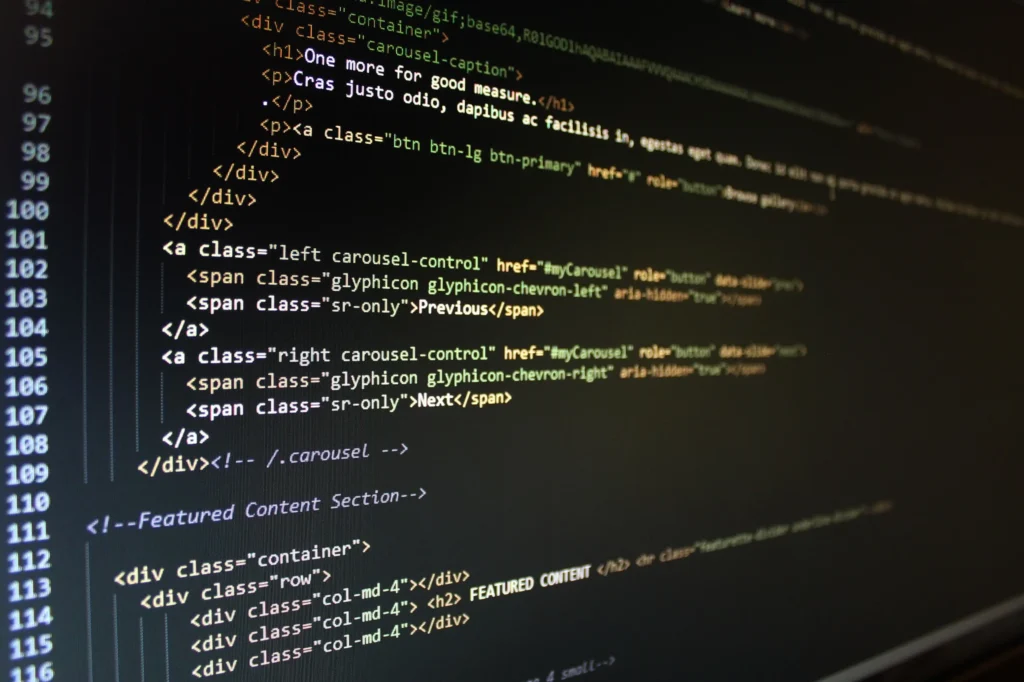 With the help of AI tools, most company's boost their sales and conversion more and more. Many business marketers increase their ROI and boost their performance with campaigns.
Let see,
Make advertisement smarter,
Make to search better,
To perform customer service better,
Make advertisement smarter
AI Marketing tool helps to give better advertisement for customers in their niche. AI will help to produce smarter online ads to customers to get better insights and target audiences.
Make Search Better
AI helps to analyze the customer search styles and patterns with better ads with big data and AI.
Optimize the content
AI will help to combine big data, machine learning to optimize analytics data provided by customers.
To perform customer service better
Yes, to give better customer service in a better way the AI tool is much more helpful.
Where is AI Marketing used?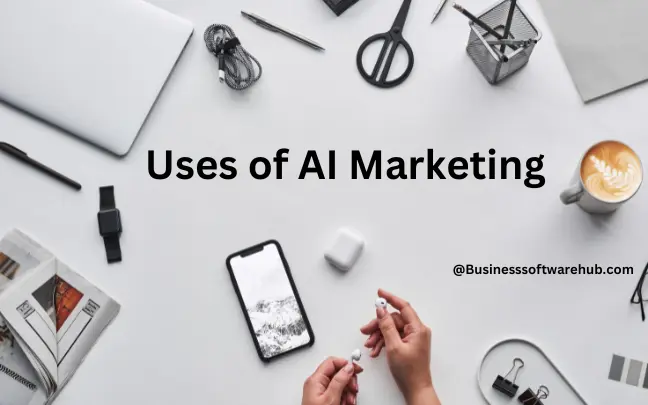 AI Marketing is used in many ways, to give better ROI, Performance analytics, Insights with customers to give better solutions and improvements.
Let see where the AI Marketing is used,
To create content,
To check real time personalization,
To take automated decision making
To create NLP (Natural Language Processing)
For data analysis
To create Content
AI tools are really helpful to write better content creation and writing for blogs, poems, articles, web copy, ad copy, email subject lines, video captions and more.
To check real time Personalization
To check real time activities like interaction on a web page, purchases, clicking links, sign up emails, registering in blogs, social media the AI is really useful.
To take automated decision making
Many companies use AI to make better decisions to increase Performance metrics, and also AI will help to chat support with customers automatically.
To create NLP (Natural Language Processing)
NLP is used for creating human-like languages to write content, blogs,chat support boxes and so on.
For data analysis
For collecting large data from various campaigns, programs the AI tool is also helpful.
To read Evergreen Content Strategy
Types of AI Marketing
Already you know that AI Marketing is growing on all sides to help marketers connect with consumers. AI marketing helps to collect all data to help to improve better campaigns for customers.
Big data Analytics,
Machine Learning,
AI tools
Big data analytics
To understand the effort and attribute value across channels, big data is more helpful. Big data helps to solve the problem with marketers to get the best data for campaigns.
Machine Learning
Machine learning is an AI which works under computer algorithms which helps to analyze marketing campaigns automatically.
This will help to filter the data by the marketers and pick up correct data for making better performance with campaigns for customers.
AI Tools
AI tools helps for marketer's to give better insights from customers. AI Marketing solutions provide a central platform to provide bulk data by the digital marketers.
From this data AI will filter your targeted audience and make data driven decisions which are suitable for your campaign.
How Artificial Intelligence Changing Marketing Strategies?
Artificial Intelligence is changing the all business models in different ways,
Let explain,
AI used in Artificial Intelligence,
Creating Digital Art
AI Writing Softwares,
Email Marketing Automation
Webinar Automation,
AI Analytics tools,
Social Media Scheduling,
Chatbots,
Ecommerce Tools,
Search Engine Optimization
Customer Relationship Management
AI used in Artificial Intelligence
Yes, Artificial intelligence is really more helpful to save more time.
Creating Digital Art
If you use AI art generators you are able to create digital art. Di you know how this digital art is created with AI?
The AI art generators take images as an input and create its own output from the input images. AI digital art will be used for blog posts, social media post and campaigns.
AI Writing Softwares
If you are using AI software then you have more advantages,
What are they?
You can create more content with good quality.
By analyzing various data, AI writing software helps to create better prospects and convert content for customers.
There are many good AI writing softwares available in the markets, like jasper, Writesonic, Copy.ai, Rytr, and more. You can use Copy.ai tools to make better copywriting for your blogs and articles.
Grammarly is one of the best AI software tools to help to check content is good with no grammatical errors.
Email Marketing Automation
Email marketing is the best processing tool to send unlimited emails to the customer in the same niche or general niche.
If you are a retailer or business owner you can use email marketing to get better conversion for your sales.
Did you know?
Email Marketing is an old method in digital marketing, but it is one of the powerful ways to get more engagement in online business.
You are able to send emails from different email marketing softwares, like Getresponse, Active campaign, mailchimp., etc.
Webinar Automation
Webinar is one of the best marketing use cases in AI technology. Webinar tools are used for sending messages, sending invitations, sending reminders to all clients, and webinar will be helpful to manage the registration process.
Some of the best webinar softwares are, Demio, Everwebinar, Zoom, Click Meeting, Live stream, Zoho., etc.
AI Analytics tools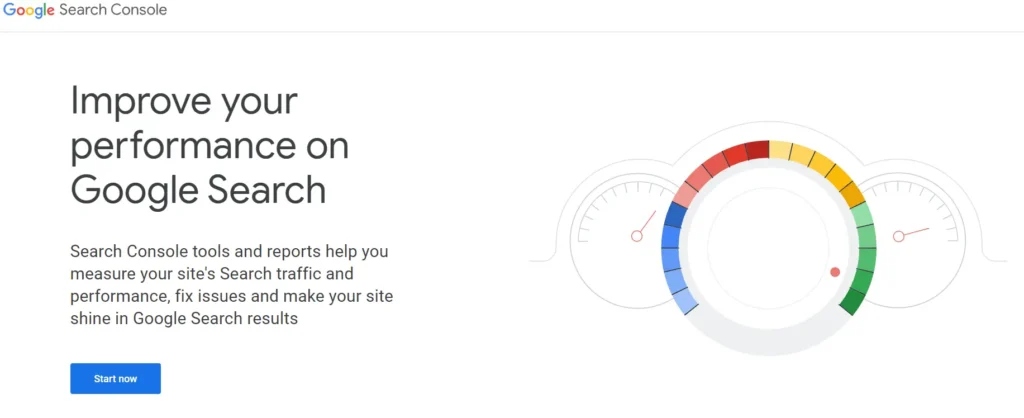 AI Analytics tools, is one of the best technologies that will help you to check user experience, target audience, demographic reach, events, in a single dashboard.
To collect various metrics and data collections the analytics tools are more helpful to optimize the campaign.
Some of the best AI Analytics tools used by million of users and business peoples are,
Google Analytics
Zoho Analytics
IBM Watson Analytics., etc
Social Media Scheduling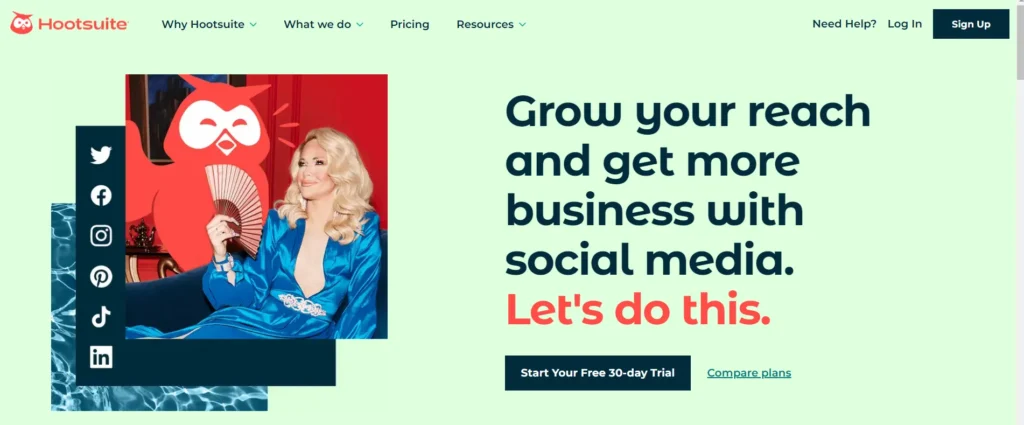 To schedule your post in different times and dates you can use Social media scheduling software tools.
You know what?
Social media is one of the best ways to connect your business audience and helpful to promote your content to your existing and new audiences.
Most Business people use social media software tools to handle different accounts in a single dashboard and also to save more time.
Some of the software tool helpful for handling social media scheduling, they are
Rebrandly,
Crowdfire,
Socialbee,
Buffer,
Sendible,
Sprout Social,
Zoho Social,
To see the Software Review
Chatbots
To give real time engagement with customers 24/7, the chatbot AI will help more and more. Look, If you are an ecommerce business person you will see a huge amount of emails related to products and more.
If you get more emails, how you will manage the chats to reply on time. So, to reply in real time to the Chatbots AI is really helpful.
By using Chatbots, you are able to reply to messages as quickly by human conversion.
Some of the best Chatbots software tools are,
Chatbox.com
Hubspot.com
Tidio.com
Manychat.com
Freshchat.com
Drift.com ., etc
Ecommerce Tools (AI)
Ecommerce software is different from all traditional old companies. Before using AI software tools in Ecommerce business, the customer manually initiates contact with the company or in online stores.
To use manually all the work , it makes difficult for all business owners and customers to figure out the correct process.
To overcome this issue, AI Ecommerce tools are much more helpful to customize and use auto optimize works.
Some of the best AI Ecommerce tools are,
Granify,
Visenze,
TUP – Ecommerce tools,
Seventhsense
Liveperson
Customer Relationship Management
In this modern world many business people use CRM software tools to customize all works in a single dashboard.
You can predict the target audience and send the right messages to the right people by using CRM software tools.
To create a presence in multiple channels for small businesses the CRM is much more helpful.
Some of the best CRM used by all business people are,
Zoho CRM,
Hubspot CRM,
Salesforce CRM,
Monday CRM., etc.
Search Engine Optimization
AI Software tools help to increase ranking position in google. Some of the best SEO tools are,
Google Search Console – Free to use to provide better impressions and clicks. ( GSC )
Google Analytics – This analytics tool is used to help to measure traffic, sales, conversions, and more.
Semrush – Semrush tool is used for keyword research, link building, etc to improve ranking on SERP.
Ahref – Ahref tool also used to improve ranking positions in SERP ranking.
Majestic – Majestic is also used to improve SERP ranking pages.
Ubersuggest tools – Cheap and best tools to research about long tail keywords.
How are AI Marketing software tools used in Digital marketing?
In this modern world, AI Marketing is one of the easiest and best ways to optimize the business online.
By using AI, you can enhance the self service capabilities,
AI tools helps for improve productivity and save more time,
Using AI tools helpful for increase ROI
You can set to use target audience with the help of analytics tools
Using AI will be increase retention and loyalty of the customer
Conclusion
AI tools are widely used in this digital world. AI has more features and updates. Many businesses use AI software tools for their different purposes.
They are,
Application Softwares,
Programming Softwares,
SEO Softwares,
Business Softwares,
ERP softwares,
CRM Softwares
Open Source Softwares,
FAQ – About AI ?
How is AI used in marketing?
AI Marketing is used by many business owners to drive traffic, sales, conversions, and increase leads of their own business.
What is the future of AI marketing?
Automation, the complete process of every business is the future with AI.
Which company uses AI in marketing?
Most companies like Tesla, Amazon, Google, SpaceX and more small businesses.
What are the 3 main types of AI?
They are ANI – Artificial narrow intelligence
AGI – Artificial general Intelligence
ASI – Artificial Superintelligence
Which country is leading in AI?
USA, Japan, China and more different European country leading in AI to use
Editor's Choice